'Unprecedented' Forced Exodus of Iraqi Christians Leaves Christianity Near Extinction in Middle East, Watchdog Groups Warn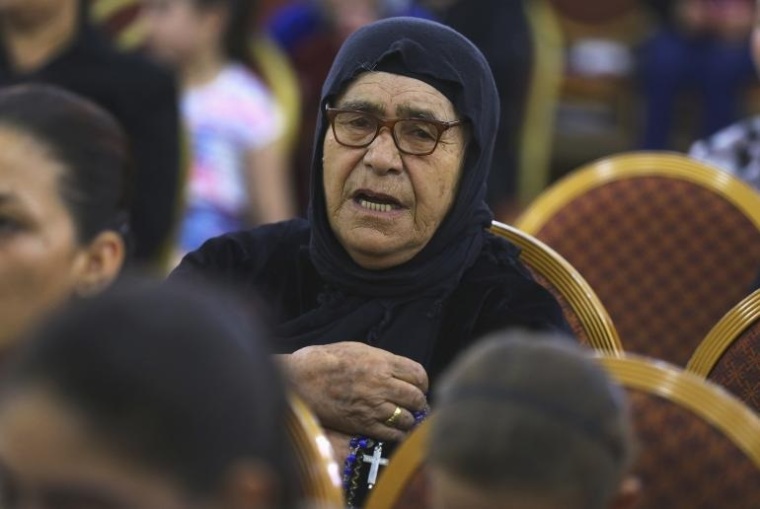 As Iraq's Christians continue fleeing the city of Mosul and other regions following a "convert or die" ultimatum by Islamic militants ISIS, persecution watchdog group Open Doors said that the "unprecedented" forced exodus has left Christianity in the Middle East near extinction.
"The persecution and treatment of Christians in Mosul is unprecedented in modern times," Dr. David Curry, President/CEO of Open Doors USA, said in a statement on Monday. "This latest forced exodus of Christians further shows why Western governments and the people in the West need to cry out in support for religious freedom in the Middle East and elsewhere. If this does not move us concerning the near extinction of Christianity in the Middle East, it's likely nothing else can."
ISIS, which has taken control of Mosul and other parts of Iraq, gave Christians until midday Saturday to convert to Islam, pay a tax, or be killed. Thousands of Christians have subsequently fled the region, with some seeking refuge at camps in the autonomous region of Kurdistan.
The militants have declared an "Islamic state" in Iraq and Syria, where they have also been active, and are leading an offensive of Baghdad, the Iraqi capital.
Over 1 million Christians have been exiled from Iraq since 2003, while only 35,000 Christians had been left in Mosul by June 2014, before ISIS took control of the city.
Breitbart News reported that the last Christians have now left the city following ISIS' ultimatum, ending over 6,000 years of Assyrian history.
"Here in Erbil, about an hour an half away from Mosul by car, I have spoken with families who were forced to flee. They describe how ISIS invaded their homes, taking whatever they wanted, and threatening to kill them," wrote Tera Dahl, the Executive Director of the Council on Global Security.
Other Christians fleeing Mosul have said that when ISIS first invaded Iraq, they presented themselves as armed humanitarians. They began implementing strict Sharia law, however, forcing women to wear the full burqa and banning all western clothing.
Rabbi Yitzchok Adlerstein, Director of Interfaith Affairs at the Simon Wiesenthal Center, added:
"Too many of us thought that forced conversions and expulsions of entire religious communities were part of a distant, medieval past. There was little that we could do to stop this horrible episode.
"It is not too late to realize that many others – Christians today, but certainly Jews, Baha'i, Hindus, Muslims and others – are mortally endangered by a potent religious fanaticism that threatens tens of millions, and which still can be resisted."
Open Doors, which ranks Iraq No. 4 on its 2014 World Watch List of the worst persecutors of Christians, said that some churches that it is in partnership with are helping Mosul refugees.
"The exodus has stopped. There are no more Christians in Mosul anymore. We now need to pray that they might return one day," an Open Doors field worker said.
British academic and scholar of American history Tim Stanley has questioned why Western leaders are not speaking out more strongly on the issue.
"Having been so intimately involved in the collapse of Iraq, the West is now bizarrely silent about events in Mosul," Stanley wrote for The Telegraph on Monday. "The streets of London fill with thousands marching against Israel's military operation in Gaza; the West rails mightily against the Russian separatists in Ukraine. But of Iraq there is nothing. Why?"
Dahl noted that Christians in Iraq have expressed frustration with the international community's lack of response to the crisis, and many are blaming the U.S. for leaving the country following the 2003 operations against dictator Saddam Hussein, which has created a "vacuum" for ISIS to exploit.
"Many also think that it was a serious mistake for the U.S. to 'give Iraq to Iran,' allowing Tehran to have a major influence in the Iraqi Parliament," he added.