Victoria Osteen Ripped for Telling Church 'Just Do Good For Your Own Self'; Worship Is Not for God, 'You're Doing it for Yourself'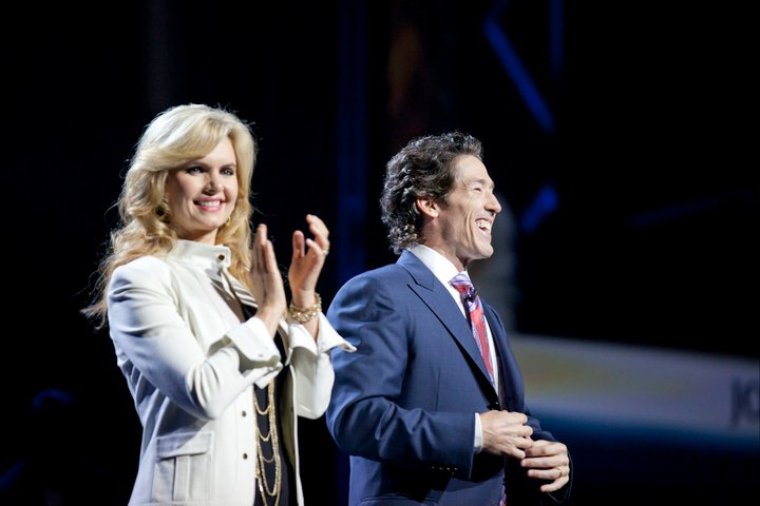 Victoria Osteen, wife of megachurch preacher and New York Times bestselling author Joel Osteen, is now facing withering criticism online for a viral video clip in which she is shown telling congregants at Lakewood Church that obedience, worship and church attendance is not for God but themselves.
"I just want to encourage every one of us to realize when we obey God, we're not doing it for God—I mean, that's one way to look at it—we're doing it for ourselves, because God takes pleasure when we're happy," she said in the 36-second clip posted on YouTube, with her husband smiling at her side in approval. "That's the thing that gives Him the greatest joy…"
"So, I want you to know this morning: Just do good for your own self. Do good because God wants you to be happy," she continued. "When you come to church, when you worship Him, you're not doing it for God really. You're doing it for yourself, because that's what makes God happy. Amen?" the clip ended as congregants cheered.
Erick Erickson, politicly conservative blogger and editor-in-chief of the blog site RedState.com, summed up his reaction to Mrs. Osteen's pronouncement in a quote from the 1995 movie "Billy Madison."
"What you've just said is one of the most insanely, idiotic things I have ever heard. At no point in your rambling, incoherent, response, were you even close to anything that could be considered a rational thought. Everyone in this room is now dumber for having listened to it. May God have mercy on your soul," it ended.
Re-watched that Victoria Osteen clip and all I can think of is this. http://t.co/JqUJwNBlSP

— Erick Erickson (@EWErickson) August 30, 2014
Stand to Reason Student Impact Director, Brett Kunkle invoked a clip from Bill Cosby to dismiss Mrs. Osteen.
Bill Cosby responds to Victoria Osteen: https://t.co/K64bl0PbG3

— Brett Kunkle (@BrettKunkle) August 29, 2014
Desiring God writer Tony Reinke tweeted: "Victoria Osteen: God's glory and your joy are at odds."
Victoria Osteen: God's glory and your joy are at odds. http://t.co/T1538oRe88 ...

— Tony Reinke ? (@TonyReinke) August 29, 2014
Others like Amber Rain commenting on the video on YouTube said:
"This blows my mind. I have only heard Joel a few times but I am not a follower. Here is yet another reason I stopped going to church! I am starting to think no body is a true preacher anymore. I have seen the Bible taken out of context......people making up their own religion and favoritism in church till I could just puke. Boy did she really stick her foot in it with this little comment. I just wonder if this will hurt them. They are so filthy rich it won't matter."