What Do Americans Think of Jesus: Man, Myth or God?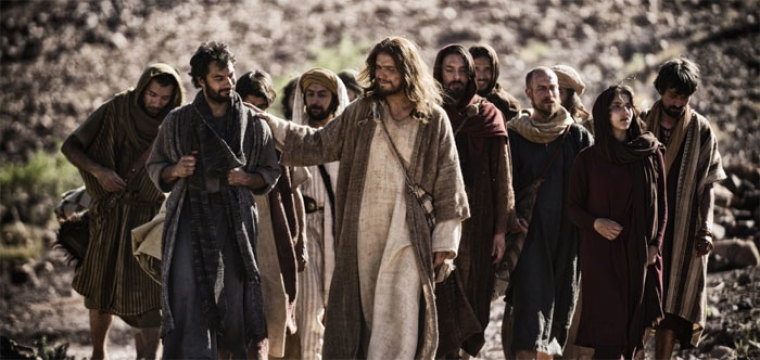 A Barna study released days before Easter, looking at how U.S. adults see and relate to the central figure of Christianity, shows that almost all Americans believe that Jesus Christ was a real person who actually lived, and that the majority of Americans have made a commitment to Him.
Ninety-three percent of Americans say they believe Jesus is a real person who lived on earth, according to the survey, whose results were released Thursday but was conducted between Aug. 25 and Sep. 10 of 2014 among a representative sample of adults over the age of 18 in each of the 50 United States.
Sixty-three percent of U.S. adults say they have made a commitment to Jesus that is still important in their lives today, shows the study, which included 2005 web-based and phone surveys.
Less than half (43 percent) believe Jesus was God living among humans; 31 percent believe He was uniquely called to reveal God's purpose in the world; 9 percent say Jesus embodied the best that is possible in each person; and 8 percent say He was a great man and a great teacher, but not divine.
The survey, whose sampling error is plus or minus 3 percentage points and at the 95 percent confidence level, also found that 59 percent of Americans have no doubt that Jesus will return to earth someday.
A separate, recent Barna study found that while an increasing number of Americans are reportedly abandoning the institutional church and its defined boundary markers of religious identity, many of them still believe in God and practice faith outside its walls, meaning those who "love Jesus but not the church."
Their beliefs about God are more orthodox than the general population, even rivaling their churchgoing counterparts, that study showed. "For instance, they strongly believe there is only one God (93 percent compared to U.S. adults: 59 percent and practicing Christians: 90 percent); affirm that 'God is the all-powerful, all- knowing, perfect creator of the universe who rules the world today' (94 percent compared to U.S. adults: 57 percent and practicing Christians: 85 percent); and strongly agree that God is everywhere (95 percent compared to U.S. adults: 65 percent and practicing Christians: 92 percent)."
While many Christians in the U.S. hold orthodox beliefs, the religious trend in Western Europe appears to be different.
In England, for example, one in four people who identify themselves as "Christians" say that they believe that the physical resurrection of Jesus Christ did not happen, according to a recent poll.
The former chaplain to Queen Elizabeth II argued that those who identify themselves as "Christians" but do not believe in the physical resurrection of Jesus cannot really be Christians. "Those people who neither believe in the resurrection nor go anywhere near a church cannot be 'Christians,'" the Rev. Dr. Gavin Ashenden said, according to The Telegraph. "As with so many things, the key is in the definition of terms. Discovering the evidence for the resurrection having taken place to be wholly compelling is one of the things that makes you a Christian; ergo, if you haven't, you are not."