One in Four British Christians Say Resurrection of Jesus Didn't Occur: Survey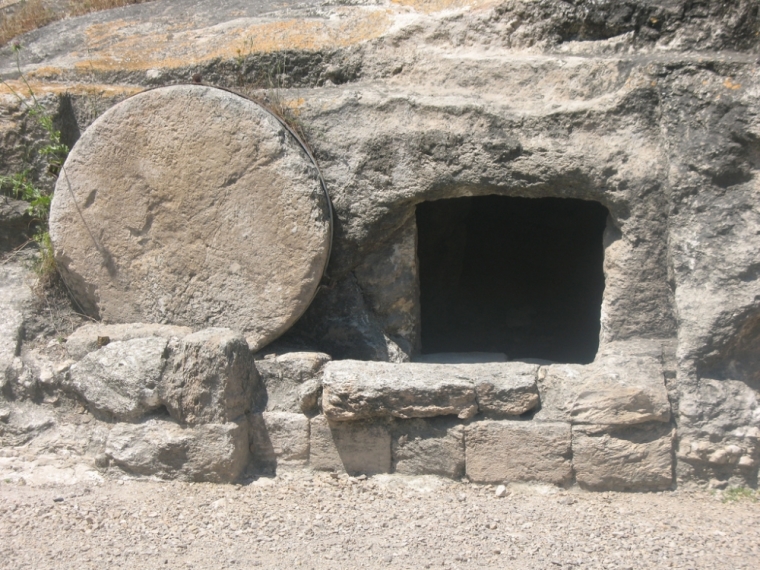 One in four people who identify themselves as "Christians" in England say that they believe that the physical resurrection of Jesus Christ did not happen, according to a new poll.
ComRes conducted the survey of 2,010 British adults by telephone for 10 days at the beginning of February, asking them a series questions about their beliefs on the Bible and Easter. BBC local radio commissioned the survey for Palm Sunday, measuring the responses of the "General Public," "All Christians," and "Active Christians," which refers to Christians who attend religious services at least once per month.
When it comes to the specific event that Christians around the world will celebrate on Easter Sunday, Christ's resurrection, half of the general public replied they do not believe that it happened, as did a quarter of people who identified as Christians.
Seventeen percent of all respondents believed that the resurrection occurred exactly as it is described in the Bible, while 31 percent of Christian respondents and 57 percent of active Christians agreed. Nine percent of non-religious respondents said they believed in the resurrection and, 1 percent of whom said they believed the Bible version.
Exactly half of those surveyed did not believe in resurrection whatsoever.
"To ask an adult to believe in the resurrection the way they did when they were at Sunday school simply won't do and that's true of much of the key elements of the Christian faith," said Lorraine Cavanagh, the acting general secretary for Modern Church, which promotes a liberal Christian theology.
An "adult faith requires that it be constantly questioned, constantly re-interpreted," she said, highlighting the progression of science, and intellectual and philosophical thought.
Those polled were also asked whether or not they believed in some kind of life after death. Forty-six percent of said they did while another 46 percent said they did not. Options of life after death in the survey included reincarnation, Heaven, and Hell, and others like "we go to a parallel universe/the astral plane of existence."
More women than men were likely to believe in life after death, 56 to 36 percent, the survey found. Twenty percent of nonreligious people also said they believed in a form of life after death.
Yet about one third of Christians surveyed (31 percent) stated they did not believe in life after death at all, while approximately one fifth (21 percent) of non-Christians said they did.
Anglican Bishop of Manchester David Walker welcomed the survey, calling it "important" and that it proves "that many British people, despite not being regular churchgoers, hold core Christian beliefs."
"Alongside them it finds surprisingly high levels of religious belief among those who follow no specific religion, often erroneously referred to as secularists or atheists," he said.
Linda Woodhead, a Lancaster University professor at the Department of Politics, Philosophy and Religion said the survey "confirms that Britain is now split down the middle between those who call themselves Christian and those who say no religion."
"[B]ut this is not a simple division between religious and secular," she said.
Perhaps surprisingly, the poll also found that younger British Christians, ages 18 to 34, were more likely to attend church regularly than Christians between the ages of 45 and 64.