Millennials Abandoning Christianity Because of Family Breakdown, Author Says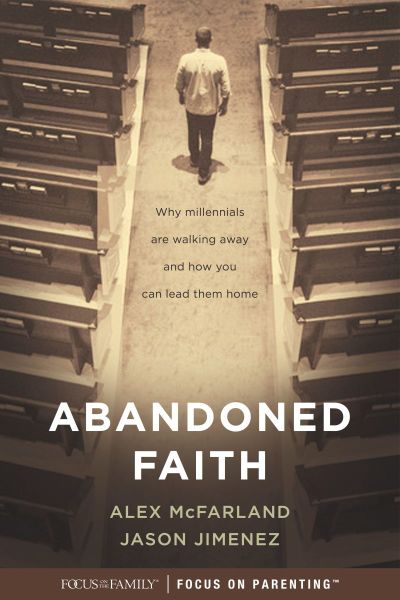 Millennials abandoning Christianity is mostly fueled by family breakdown, says the author of a new book on why so many of them are leaving their faith, yet reasons do exist to be encouraged.
In Abandoned Faith: Why Millennials Are Walking Away and How You Can Lead Them Home, co-authors Alex McFarland and Jason Jimenez engage this vaunted generation and examine what went wrong. And they explore the forces influencing young people today while offering advice to parents and church leaders on how to mend relationships and win those who have left back to Christ.
McFarland, 52, who is both an apologist and director of the Christian Worldview Center at North Greenville University in Greenville, South Carolina, said in a recent interview with The Christian Post that he believes that the largest factor driving millennials (born roughly between 1982 and 2004) away from Jesus is the disintegration of their family relationships. But he was quick to note that God is moving among young people and there are welcome signs too.
"Something really good about millennials is they've got a heart to serve others," McFarland said. "Twenty-five years ago to get a bunch of young people to go on missions trips was a challenge," he noted. But today, "it's almost the inverse of that."
"We have no trouble getting kids to go to developing nations and to get dirty and to work hard," he added, hailing their work ethic and heart to serve as "inspiring."
But when it comes to actual spirituality, the majority of American teens today believe in a "combination of works-righteousness, religion as psychological well-being, but a distant non-interfering God," McFarland said, quoting the words of sociologist Christian Smith.
"It's almost as if [they believe] God is a benign therapist and He exists to enhance my life experience but He certainly wouldn't interfere with my life," McFarland said.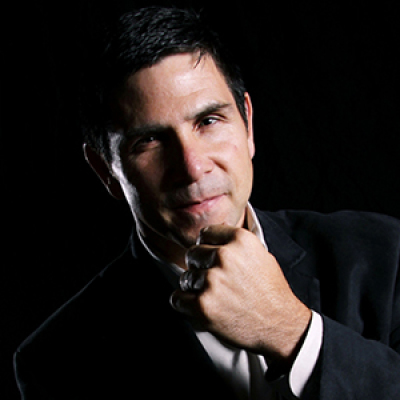 CP reported last month that only 10 percent of Americans, and only four percent of millennials, espouse and live out a biblical worldview by any measurable standard, according to recent surveys from the American Culture and Faith Institute that veteran researcher George Barna directed. Also, compared to previous generations, millennials are most likely to be religiously unaffiliated, according to the Pew Research Center.
While acknowledging the fact that many traditional churches are often full of graying heads and are ineffective at reaching people below the age of 40, McFarland believes there's a bigger issue at play.
"But I've got to say this," he emphasized, "as a pastor, as a researcher, as an educator, as just a Christian who cares, the single greatest contributor to the attrition rate [of the Christian faith] has been the breakdown of the family."
When co-author Jimenez asked deeper questions to find the real cause of why millennials left their faith, a lot of times he would hear of troubled upbringings. Despite growing up in Christian homes, they would say that their parents never lived out their faith.
He recalled a time he encountered an argumentative college student in Florida who asked, "If God exists, and He knew we would suffer, then why did He create us?" Jimenez spoke with the student and his girlfriend and found out that though the student grew up going to church, he never saw his parents reading the Bible or praying together. The girlfriend's father, meanwhile, often lectured her family about the Bible but he left her mother for another woman.
"I could see now why they questioned God, His nature, and His unconditional love," Jimenez stated in the book. "If what their parents believed was true, why didn't they live it? If God is so loving, why didn't their parents show that same love to each other?"
Along with hypocrisy and divorce, legalism and overprotective parenting can also negatively impact a child's faith.
Many parents, whose children left Christianity, testified that they have many regrets about how they raised them.
One father testified, "I didn't do enough."
"I wasn't there for my kids the way I needed to be as a father. And now they're grown up, and neither of them has a strong faith. I should've done more I should've been more of a leader, rather than leave my wife or the church to do it for me," he said, according to Jimenez.
The authors of Abandoned Faith stressed that they're not trying to place the blame on parents. Rather, they want to "help them understand contributing factors in their adult children's lives and move forward with hope for their adult children."
While culture and church play a role in the development of a person's life, the role parents play "far outweighs any other influence," Jimenez stressed.
McFarland told CP, "The home is the church in miniature," recalling the words of Edith Schaeffer, wife of preeminent evangelical thinker Francis Schaeffer, who said that "God gave us the family to prepare our hearts for the Gospel."
Though conventional wisdom is that in the 1960s liberal thought in academia and liberal theology paved the way for the breakdown of the family, McFarland believes the opposite is the case.
"The breakdown of the family has paved the way for the abandonment of truth and orthodoxy," he said, adding that he is among those who believe that social science data clearly shows that the future of Christianity rises and falls with the state of the family.
And yet, he said, spiritual hunger among millennials remains, and many desire to know God more than they let on.
Just a few weeks ago, McFarland was in Vancouver, British Columbia, where he met with a philosophy department at a university that was, in his estimation, "95 percent atheist at least." But even among those atheist intellectual students, many of them asked him to pray for them because "they were lonely."
McFarland is convinced millennials are a "relationally starved generation" whose hearts cry out for deep meaningful friendships. And those millennials, even those "pierced up, tatted up" ones, are "fascinating" and "they make great friends," the author said.
Yet their exit from the Christian faith is all the more reason that the whole Church needs to get together in this day and age, particularly in light of a threefold challenge now facing the Western church: the threat of radical Islam, militant secularism, and the sexual revolution, the author argued.
And in the spirit of healing family breakdown "the only hope for the Gospel in Western civilization is for Protestants and Catholics to link arms and say 'You know what, there's much more that unites us than divides us."
"This is what Jesus prayed for in John 17:21. He said, 'Father that they all may be one, that the world might believe that you have sent me.'"
CP asked McFarland what else contributes to millennials leaving their faith and how much bad experiences with churches factor in.
A general mistrust of institutional structures and voices of authority pervades the millennial generation, he acknowledged, hence the distaste for church and "organized religion." But that same mistrust extends to college professors speaking from lecterns, he added.
"Millennials are digital natives, moral libertines, social globalists, spiritual eclectics," McFarland said, so there is "not a lot of connectedness to institutions and traditions."
And the entry point for much of the skepticism and rejection of the Gospel among them are not intellectual objections but emotional wounds.
McFarland once interviewed 32 prominent atheists — science writer Michael Shermer was among them — and found that 28 of them were ex-Protestants.
He took copious notes throughout these interviews, he recounted. And though the atheists usually propped up their beliefs with sophisticated-sounding explanations laced with science, "they always, always had a story of pain with the church — a hypocritical pastor, a dad who was a deacon who was abusive, or a legalistic preacher who was having an affair with the secretary."
"Just like the vocal atheists, for many a millennial, emotional pain is the pathway to intellectual skepticism," McFarland said.
Readers of Abandoned Faith will encounter helpful advice in its pages from veteran researchers, writers, and apologists like former skeptic turned Christian Lee Strobel who wrote The Case for Christ; David Kinnaman, author of unChristian: What a New Generation Really Thinks about Christianity...and Why It Matters; and Ed Stetzer, missiologist who is the president of LifeWay Research.
Going forward, Christians who care about sharing the Gospel are going to have to adopt an "invest and expect nothing in return" approach to ministry, McFarland said.
"We have to love people, build relationships, cultivate that trust, honesty and respect even if they never come to Christ," McFarland counseled, while noting that it is vital to seek God for supernatural wisdom at every turn.
Churches that reach and retain are going to have to have what he calls "social and apologetic savvy."
"But the more our culture has drifted from any acknowledgment of a Christian foundation, the more you have to build a trust, a respectful relationship before you begin to even hope to share any content," he concluded.