What Is Barack Obama Doing Now? Former U.S. President Spotted River Rafting with Family in Bali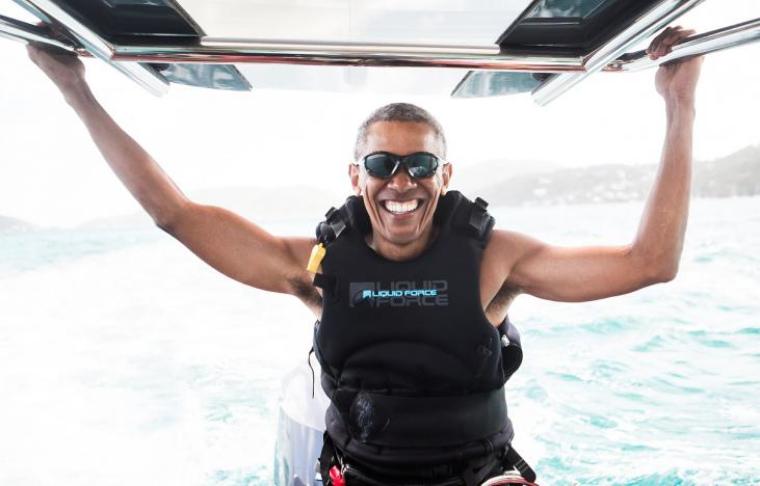 Barack Obama and his family were seen river rafting on the Ayung River in Bali on Monday as part of their nine-day Indonesian getaway.
The former president and his wife, Michelle, along with daughters Sasha and Malia, were all smiles as they enjoyed the thrilling water activity. The family was invited to have a vacation in Indonesia by President Joko "Jokowi" Widodo, who also asked them to see the presidential Bogor Palace in West Java. On July 1, Obama is scheduled to speak at an Indonesian Diaspora Congress in Jakarta.
 Reports note that the Obamas arrived in Indonesia last week via a private jet at the military airport in Denpasar. They later headed to a resort in Ubud, an arts and culture center where they will be spending most of their time on Bali.
Obama and his family's most recent trip abroad holds significance because he once lived in Indonesia. He moved to the country in 1967 at the age of 6, when his divorced mother married an Indonesian citizen. Although the marriage also did not last, Obama's mother stayed on and worked as an anthropologist and development aid worker. The former president then went back to Hawaii when he turned 10 to stay with his grandparents.
This trip is the latest of many vacations the family has taken since Obama left office earlier this year. PEOPLE pointed out that Obama and his wife also went to the French Polynesia and the British Virgin Islands after exiting the White House for some rest and relaxation. Additionally, Obama mixed business with pleasure by taking short getaways during his time in London, Italy and Montréal, where he met with several world leaders.