What to Do When Your Teen Lies About Dating
Introducing "Mom Says/Dad Says," an exclusive Christian parental advice column by Gregory Slayton, former U.S. Ambassador to Bermuda and author of the best-selling book Be a Better Dad Today: Ten Tools Every Father Needs, and his wife, Marina Slayton, author of the new book Be The Best Mom You Can Be. The Slaytons have been featured on Fox and Friends, Focus on the Family Radio and numerous other media outlets. They donate 100% of their royalties from parenting books to fatherhood and family non-profits.
Senators John McCain and Joe Lieberman, Governors Jeb Bush and Sam Brownback and Pastors Tim Keller and Luis Palau, among others, have endorsed the Slaytons. In their exclusive series for The Christian Post, both Marina and Gregory will answer thoughtful Christian parents seeking to raise their children up in the goodness of the Gospel and the Glory of God. If you would like to have Marina and Gregory answer your questions, please contact them via momsaysdadsays@christianpost.com.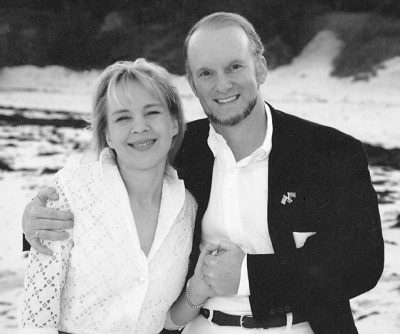 Parent's Question: "My daughter, a sixteen year old, told me she was going shopping with her girlfriends yesterday after school. Also yesterday, she called to ask me to look for her cell phone at home – she was upset to not find it in her backpack. I found it under her bed and decided to check her texts (she does not know that I remembered her password when we set it up a year ago). I was shocked to find out that she had lied to me about shopping. Instead she was meeting a boy at a pizza place – and that this relationship had been going on for some time. What should I have done and what should I do today? I have done nothing because I do not want to lose her trust by admitting to checking her texts.
Mom says: I have been where you are. Thank you for being honest about this difficult situation. I have come to see that truth is the glue in our relationships with our children. As Jesus so powerfully said, "the truth will set you free." As parents we must remember that the truth is always our friend. It isn't always easy and it can be downright painful at times. But it is always better to know the truth – and speak the truth – than not.
We have had to confront our kids in situations where they have lied. Lying is at epidemic levels in our culture. And of course that impacts our kids. So we as parents must be vigilant about telling the truth ourselves – and emphasizing how important that is for our kids too. Don't get me wrong, we have had unpleasant "come to Jesus" meetings with each of our children on this issue. A good way to start is to tell your kids how much you love them (this is in fact a good way to start any meeting). Then ask them if they would like it if you as their parents lied to them (questions are always a very powerful way to get our children to think more deeply about tough issues). 95% of kids will say "No I never want you to lie to me." And so you have established a shared moral framework here: no lying in our family. You can take the discussion from there in a very positive direction. Don't forget to pray for your children all the time – and especially if you sense something isn't right. We always ask God to reveal to us any major problems early. Thankfully He has done that, sometimes in amazing ways. Again, the truth is our friend – no matter how painful it might be.
I don't know what your ground rules are in terms of dating, but obviously your daughter is sneaking behind your back instead of seeking your permission. Sounds like you might want to establish some shared ground rules for dating.