What's the Worst Country Not Designated a 'Concern' by State Dept? USCIRF Answers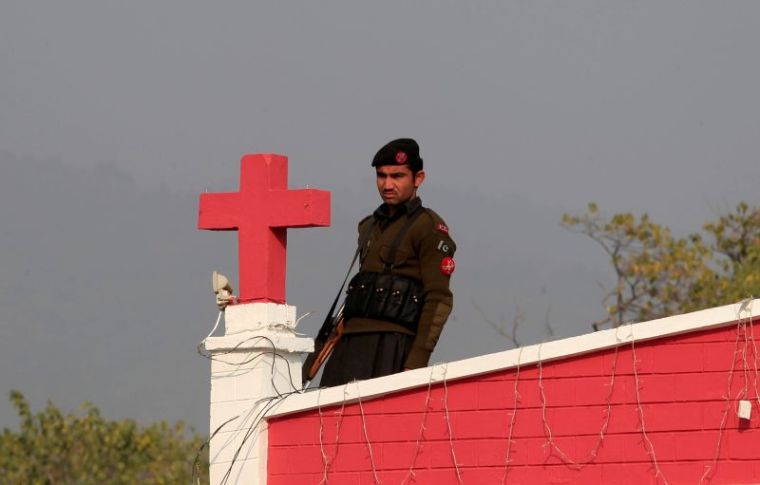 The United States Commission on International Religious Freedom released its 2018 report Wednesday recommending 16 countries that should be designated by the State Department as "countries of particular concern."
A product of the International Religious Freedom Act, the CPC designation highlights countries that "engage in or tolerate systematic, ongoing, egregious violations of religious freedom" that should be considered for deterrence actions such as sanctions.
While the 2018 list of USCIRF recommendations mirrors that of the 2017 USCIRF report, Chairman Daniel Mark asserted during a press call Monday that there are six countries that USCIRF recommended for CPC designation in its reports this year and last year that the State Department has not designated as CPCs.
That list includes Central African Republic, Nigeria, Pakistan, Russia, Syria, and Vietnam.
When asked by a reporter which of those six countries he would most like to see the State Department take action on and officially designate as a CPC, Mark said there is one country that constantly sticks out as the "worst" among the nations not yet designated a CPC. 
"It's like the question: 'Which of my children do I love the most,'" Mark, assistant professor of political science at Villanova University who was initially appointed to the commission by former Speaker of the House John Boehner in 2014 and reappointed by current Speaker Paul Ryan in 2016, said. "Each of these countries has problems and each of them is recommended by us because we believe that each one truly should be designated."
Although Mark said that it's important to send a message to Russia since it's such "a player" on the world stage, he explained that "what we have said for many years is that Pakistan is the worst country in the world that is not designated as a CPC."
"Pakistan is a world leader in imprisonments and convictions and prosecutions for blasphemy and apostasy and those sorts of things," Mark said. "Conditions in Pakistan are not just bad at the level of law — where for example, Ahmadi [Muslims] are singled out in the Constitution for second class citizenship — but they are also at the level of civil society."
Mark added that Pakistan is a "world leader" when it comes to imprisonments, prosecutions and convictions for crimes such as apostasy and blasphemy. Under section 295-C of Pakistan's penal code, certain forms of blasphemy can be punishable with life in prison or capital punishment.
Mark warned that in Pakistan there is a seeming "culture of impunity" continuing to grow when it comes to things like blasphemy and apostasy laws.
"[There are] vigilante mobs attacking people on the basis of blasphemy accusations and not being properly arrested, prosecuted, convicted and so on," Mark detailed.
While Pakistan was ranked earlier this year by Open Doors USA as the fifth-worst country in the world for Christian persecution and receives much international attention for the persecution Christians face there, other religious minorities also experience wrath of mob violence as well.
In April 2017, a Pakistani mob dragged a college student out of his dorm room and killed him over allegations of blasphemy stemming from his promotion of the Ahmadi faith. A friend of the victims was also beaten up for expressing his faith.
Although Pakistan is not labeled as a CPC, the State Department last year placed Pakistan on the newly-created "Special Watch List" for severe violations of religious liberty.
The watch list is a new tool created by The Frank Wolf Act of 2016 to highlight countries that engage in or tolerate severe violations of religious freedom but may not qualify to be CPCs."
"The State Department, though it declined to name Pakistan as a CPC for the umpteenth year, it did put Pakistan on the Special Watch List as the first and only country on that list, which is a step in the right direction," Mark told reporters. "I don't think that we should let Pakistan off the hook."
Mark said he travelled to Pakistan not too long ago and saw the "many ways in which things have worsened."
"We really do think that pressure should be kept up, notwithstanding the important cooperation that our two countries need," he said.
As there are countries every year that go undesignated as CPCs by the State Department despite USCIRF recommendations, Mark was asked if the State Department has offered any kind of rationale to its failure to name the six countries as CPCs.
He explained that the State Department doesn't normally offer a formal explanation why it chooses not to designate certain countries but added that there are times when USCIRF receives feedback from its agency contacts.
"There are a lot of factors that are readily apparent," Mark said.
In the case of Pakistan, he pointed out that while there is a partnership between the U.S. and Pakistan in the region, relations between the two countries are not an at an "all-time high."
"You could imagine that when somebody in the State Department who is responsible for this decision and taking everything into account will on one hand [not be able to] deny that the violations are terrible in Pakistan," Mark said. "At the same time, they must take into account all of the considerations — political, economic, military, and so on. In the interest of those things, [it might be] better not to pick a fight with Pakistan over yet one more thing."
Mark stressed that USCIRF is adamant in its belief that Pakistan should be designated as a CPC despite its relations with the U.S. government.
"We continue to make the designation because we think they should be designated," he stated. "We will continue to speak truth to power because we do feel very strongly about this and we feel religious freedom is very closely tied to the peace, prosperity and stability we want to see in Pakistan and Pakistan wants for itself."