White Grace College & Seminary Employees Fired for Dressing Like Rappers in Parody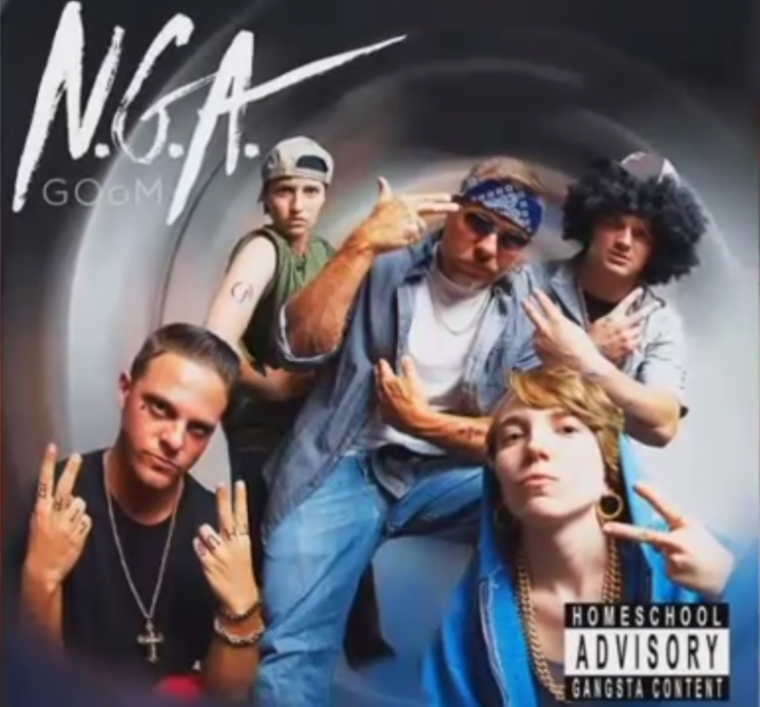 A number of white employees at Grace College & Seminary in Indiana who dressed as rappers for a parody rap album cover were fired earlier this month after they were accused of being racially insensitive.
Evan Kilgore, one of the fired employees who attended Grace College & Seminary four years before taking a job as a special projects coordinator with the Christian school upon graduation last year, said they meant no harm.
"It was our first theme Friday of the year," Kilgore told WPTA 21, noting it was a staff-approved event. "We decided to do rap day. We had lettuce wraps for lunch, dressed as rappers, played rap music and took pictures during lunch."
The parody rap album cover had the words N.G.A. or "Not Grace Appropriate" and was later posted online. The cover soon began attracting criticism that it was racially insensitive and Kilgore said the post was quickly removed once that started happening.
"Right after we saw that criticism we decided to take that post down," said Kilgore, who once served as the college's student body president.
An alumnus of the school, however, had already taken a screenshot of the cover and shared it. Kilgore and two other employees were later fired. Not everyone who appeared in the parody picture was fired, however, and Kilgore said he doesn't understand why.
"It's hard to understand why two were kept and three were let go," Kilgore said. "I guess I don't really understand the justification for that. If we were all in the photo [why] wasn't everyone let go for participating in this racially insensitive act?"
On June 9, a day after Kilgore was fired, Dr. Bill Katip, president of Grace College, released a statement, condemning the parody.
"Earlier this week, an insensitive and inappropriate photo was posted by a Grace College employee on the employee's personal Facebook page. A Grace College department was referenced in the post and Grace employees were pictured in the photograph posted. This post elicited a significant amount of criticism, concern and hurt from our alumni, students, parents, friends and others," he said.
"It is important for the public to know that Grace College is committed deeply to diversity and inclusiveness, and conduct that demonstrates insensitivity to these values will not be tolerated. Grace leadership has taken steps to ensure that this sort of incident will not recur, and several of the individuals involved are no longer employees of Grace College."
He further explained that the photo controversy has caused the school to reassess its policies on diversity training.
"This incident has initiated a reexamination of the policies and training at Grace related to diversity and inclusion. While we strive to create a welcoming environment, it is apparent that we can and must do more to help ensure people of all backgrounds are treated with respect and feel welcomed on our campus," Katip said.
"These ongoing efforts will start immediately and will include the input and participation of current students, faculty and staff, alumni, board members and other thought leaders on diversity," he added.
An alumnus who did not feel the firing of the staff members was warranted however, has started a change.org petition in support of the dismissed workers.
"A few people felt it was supporting anti-black behavior, even though this was not the intention. The photo was only meant to be a funny post for social media, which was part of their Friday routine. While many agree that this picture was not appropriate for representing Grace College, we find that firing these individuals was NOT the correct measure to take," the petition argued.
"They could have been written up, received training, formed an apology to the public, etc. Because of this, Grace College is letting go of many talented workers that LOVED working there, including the Marketing Director," it added.
More than 259 persons have already signed the petition which has a goal of 500.
According to Grace College & Seminary's website, it "is an evangelical Christian community of higher education which applies biblical values in strengthening character, sharpening competence and preparing for service."