White House Rejects Turkey's Trade Offer to Release Andrew Brunson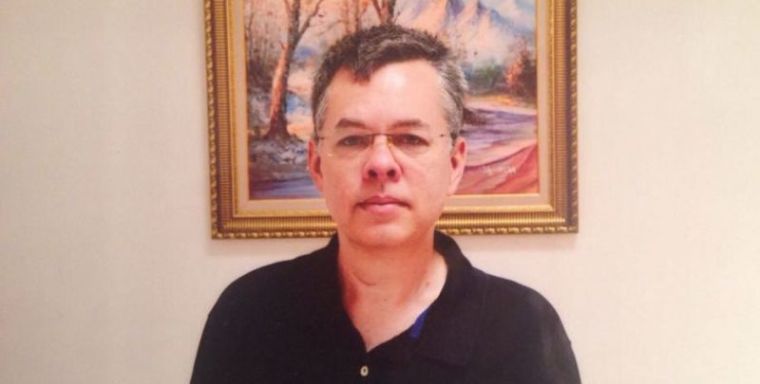 The Trump White House has turned down an offer from the Turkish government to release imprisoned evangelical pastor Andrew Brunson.
The Wall Street Journal reported Sunday that the White House rejected an offer from Ankara to release the imprisoned North Carolina native in exchange for the United States' forgiveness of billions of dollars of fines against one of Turkey's largest state lenders, citing an unnamed senior White House official.
According to the official, Turkey offered to release Brunson if the U.S. drops its investigation in Halkbank (formerly known as Turkiye Halk Bankasi), which faces fines for violating U.S. sanctions against Iran.
However, the Trump administration has reportedly told its NATO ally that it will not discuss the Halkbank situation or other issues until Turkish authorities release the 50-year-old Brunson.
Brunson was placed under house arrest last month after spending about a year-and-a-half in prison on what the U.S. says is baseless charges of terrorism that President Donald Trump has called "phony."
Brunson, who has ministered in Izmir for two decades, is accused of having connections to an Islamic group blamed for the 2016 coup attempt against the Erdogan government and to Kurdish militants. Brunson, who spent 17 months in prison before being charged with a crime, has denied all the charges.
"A real NATO ally wouldn't have arrested Brunson in the first place," the White House official was quoted as saying.
In a tweet last week, President Donald Trump stated that the U.S. will "pay nothing" for Brunson's release.
"Turkey has taken advantage of the United States for many years.They are now holding our wonderful Christian Pastor, who I must now ask to represent our Country as a great patriot hostage," the president wrote. "We will pay nothing for the release of an innocent man, but we are cutting back on Turkey!"
The Trump administration has already taken actions to punish Turkey for its detention of Brunson.
In addition to slapping sanctions on two top Turkish officials that head agencies responsible for Brunson's imprisonment earlier this month, Trump also vowed to doubled steel and aluminum tariffs on Turkey. The move exacerbated the decline in the Turkish lira and has led President Recep Tayyip Erdoğan to claim that the U.S. is waging "economic war."
The Wall Street Journal notes that it is likely that the U.S. could impose more penalties on Turkey as early as this week.
It is believed that Brunson is being held as a bargaining chip for the Turkish regime. Many felt, and Erdoğan even suggested, that Brunson could be released if the U.S. extradites Islamic cleric Fethullah Gülen, who is accused of being involved in the 2016 coup attempt.
While many religious freedom advocates have rallied behind Brunson's case, at least one Christian pastor has called on the U.S. to extradite Gulen in exchange for Brunson.
"The American media has scrutinized Gulen, his Islamist ideology and its charter schools and have written that it is 'a false-flag movement.' So the question is: 'Why is the U.S. government, not only providing refuge for a terrorist, an international criminal, but why are his charter schools getting funding of $800 million dollars to operate in the United States?'" New York City pastor Bill Devlin asks. "Clearly, Mr. Gulen should be extradited back to Turkey by the U.S. government, immediately, if not sooner."
It was reported last month that Trump tried to negotiate a deal that would have seen Israel release a suspected Hamas smuggler Ebru Ozkan in exchange for Brunson.