World Vision 'Shocked' Its Funds Were Allegedly Given to Hamas Terrorist Group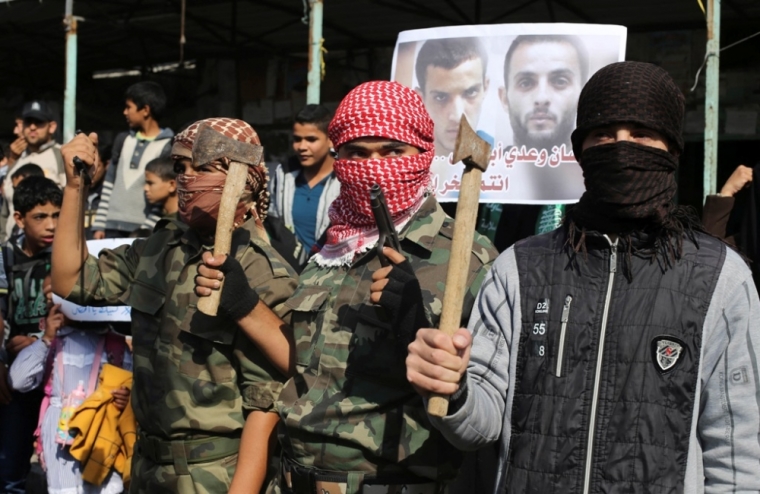 A leading Christian nongovernmental organization says they are alarmed at allegations that one of their employees funneled millions of dollars from their budget to a Palestinian terrorist organization.
In a statement posted on its website Thursday, World Vision – which has been operating in Israel and the Palestinian territories for more than 40 years – said they were "shocked" to learn of charges against Mohammed El Halabi, operations manager of its Gaza branch.
Israeli security officials arrested Halabi on June 15 at the Israeli-Gaza border and held him in state detention for several weeks before formally charging him with providing material support to Hamas on August 4.
An unnamed senior official with Shin Bet, Israel's internal security service, told The New York Times that Hamas had recruited Halabi 12 years ago and instructed him to infiltrate the Christian charity. By 2010 Halabi had become the manager of their operations in Gaza and had summarily begun to divert around 60 percent of their annual budget to the terror group. World Vision has said that it sponsors over 4.1 million children around the globe, including approximately 40,000 who live in the West Bank and Gaza strip, the Times reported.
Shin Bet further alleges that Hamas used those embezzled monies to purchase weapons and dig cross-border terror tunnels for the purpose of attacking Israel. Halabi is also accused of starting a dubious "greenhouse project" in order to conceal excavation sites of those terror tunnels.
According to Israeli newspaper Haaretz, Shin Bet also contends that "$80,000 contributed by British donors to assist needy families, and support civilian projects in Gaza were used to build a Hamas position in the Gaza town of Beit Hanun, to pay Hamas activists' salaries and bonuses to members who had fought against Israel in the 2014 war."
Halabi is contesting the charges.
His lawyer, Mahmoud Mohammed, told Haaretz Thursday that his client denies that he is linked to Hamas, and argues that because the investigation has lasted so long it demonstrates that the evidence is questionable.
Since Hamas totally controls the entire Gaza Strip – Israel completely withdrew in 2005 – "armed members of the organization take whatever they want form [sic] the organization's storage depots," Halabi said he told his investigators.
"Israel can link anyone living in the Gaza Strip to Hamas," Halabi's attorney said, adding that his client "does not belong to the organization nor is he affiliated with Hamas."
The Shin Bet security official stated emphatically that in light of their lengthy interrogation of Halabi and investigation – they also raided World Vision office in East Jerusalem – no evidence exists suggesting World Vision had any knowledge of Halabi's misuse of its resources.
In their press release, World Vision stated that its Gaza programs are regularly subject to "internal and independent audits, independent evaluations, and a broad range of internal controls aimed at ensuring that assets reach their intended beneficiaries and are used in compliance with applicable laws and donor requirements" and promised to "carefully review any evidence presented to us and will take appropriate actions based on that evidence."
"We continue to call for a fair, legal process," the organization concluded.
Yet others remain suspicious given past biased statements against Israel from World Vision's leaders.
In an essay posted at the Lausanne movement last year, Steve Haas, vice president and chief catalyst for World Vision US, said that the American Christian support for Israel "has backed the largest and longest occupation of another people group in modern history, an oppressive Israeli legal system which [Archbishop Desmond] Tutu and many other church leaders have called 'apartheid on steroids." World Vision later distanced themselves from Haas' words.
Nitsana Darshan-Leitner, president of Shurat HaDin, an Israeli legal rights institute that represents victims of Palestinian terror attacks, told Religion News Service that her group has been issuing warnings about World Vision's activities for years.
"World Vision has repeatedly denied our charges and refused to seriously investigate where its funds are going. Who knows how many of Hamas' missiles and stabbing attacks were funded by World Vision after they were put on notice that they were financing Palestinian terror," Darshan-Leitner said.
World Vision is one of the largest international Christian humanitarian aid organizations in the world with an annual operating budget of around $3 billion.