WWE News and Rumors: SmackDown's Daniel Bryan Confirms Goldberg Return vs Brock Lesnar at Survivor Series; Ryback Reacts, 'That Should Be Me'
Ryback suggested for the two fighters to adhere to the promotional company's Wellness Policy regarding drug testing within its ranks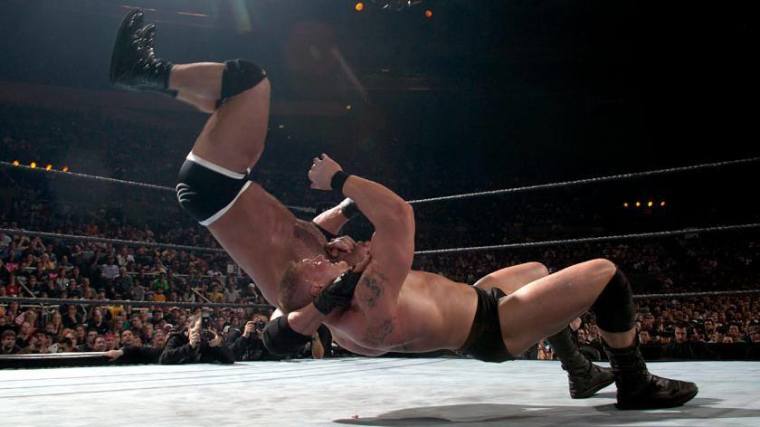 It seems like the Goldberg-Lesnar showdown was all but confirmed to headline the upcoming Survivor Series in November.
According to a report from WrestlingInc, SmackDown exec Daniel Bryan was having a conversation with Renee Young on "Talking Smack" when the two unwittingly spilled the beans.
WWE's Daniel Bryan and Renee Young's Unofficial Confirmation
Young asked him to share his thoughts on the recent signing of Goldberg with RAW. Bryan responded by saying that there could be more exciting pairing among the younger wrestling stars of today. But, he was quick to make a turnabout by saying that the rematch between the two men will be awesome.
The thing is, WWE has yet to release an official word confirming that the fight is indeed happening.
The idea of Goldberg and Lesnar figuring in yet another WWE bout came to pass when Paul Heyman threw down the gauntlet to the former demanding a rematch.
Goldberg, in response, tweeted that he'll be at the next episode of RAW to answer the challenge of Heyman.
Ryback Wants the Match Against Goldberg
Meanwhile, former WWE wrestling star Ryback opened up during a brief stint on Busted Open regarding his thoughts on the return of Goldberg and his looming match against Lesnar. He also suggested for the two fighters to adhere to the promotional company's Wellness Policy regarding drug testing within its ranks.
Ryback, who now ply his wares in the independent circuit under a new ring monicker, The Big Guy, was one of the fan favorites during his time in WWE. Early in 2016, he and the WWE management had to go separate ways citing a contract dispute.
The Big Guy said that he's really cool about Goldberg trying to make a comeback to WWE. He understands why the guy would love to return.
According to an ESPN report, Goldberg said that a big factor was his son and family who did not get the chance to see him do his thing a wrestler. While promoting WWE 2K17, he admitted that he would love to become the person that kids look up to just like before.
Ryback, however, believed that it should have been him and Goldberg going at it inside the ring because people have already seen the Lesnar-Goldberg matchup back in WrestleMania 20.
He also said that while WWE's Wellness Policy is commendable, it should cover all performers across the board. That includes even those who are not full-time employees at WWE, like Goldberg and Lesnar.