Young Pakistani Christian Shot Dead for Refusing to Work on Sunday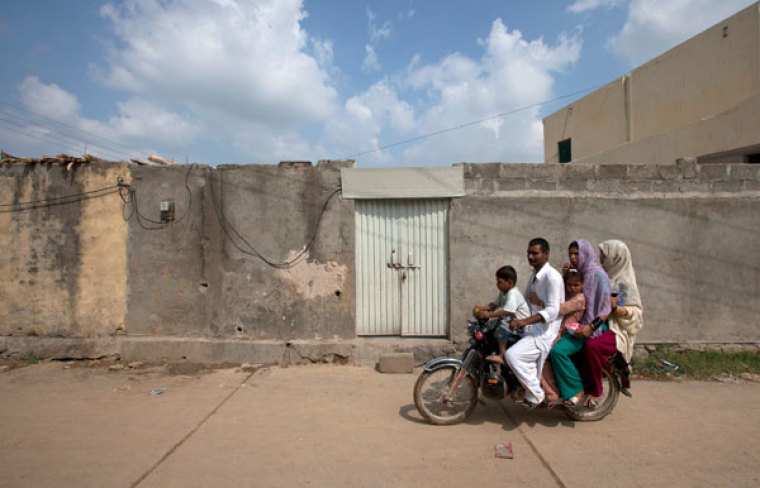 A 20-year-old Christian sanitation worker was shot dead after he refused to clean an "influential" Muslim's house because he didn't want to work on Sunday.
The victim, identified as Noman Munir Masih, was gunned down by two men who were on motorbikes while he was walking on a street in Sheikhupura area in Punjab province with his brother-in-law and uncle, according to Morning Star News.
Masih had refused to sweep the outhouse of a local Muslim, identified as Daanu Chaddar, who then threatened to "break his legs and riddle his body with bullets."
Masih worked for local authorities in place of his deceased father.
The accused Muslim has been arrested.
"They were about to leave after dropping off Noman when suddenly two motorcyclists arrived there," the victim's mother, Khalida Bibi, was quoted as saying. "One of them whipped out a pistol and opened fire on Noman, killing him instantly."
Attorney Kashif Naimet stated, "Ostensibly angered by the Christian's refusal to submit to his demand, Chaddar allegedly told Noman to be ready to face 'dire consequences,' as he will not take no for an answer from a petty sanitary worker. Noman was a simple sanitary worker and had no enmity with anyone. His refusal to clean the Muslim's dera apparently led to his killing."
There has been no progress in Chaddar's prosecution, Naimet added. Masih's relatives, who witnessed the killing, could easily identify the killers but police have not called them for questioning.
Chaddar's family, on the other hand, is trying to reach a compromise deal. However, the victim's family is not willing.
Christian rights activist Napolean Qayyum commented, "Many Muslims find it hard to accept refusal by a 'lowly' Christian. This is not the first time a Christian sanitary worker has been killed or subjected to violence for refusing to comply with unjust demands of persons from the Muslim majority. The situation won't change for the better for Christian street sweepers and sanitation workers until the state realizes its responsibility toward all citizens regardless of their faith, caste and creed."
Christians account for 90 percent of sewage workers and an even higher percentage of sweepers in Pakistan, according to the activist.