Youth Coordinator for Episcopal Church of South Sudan Murdered in Attack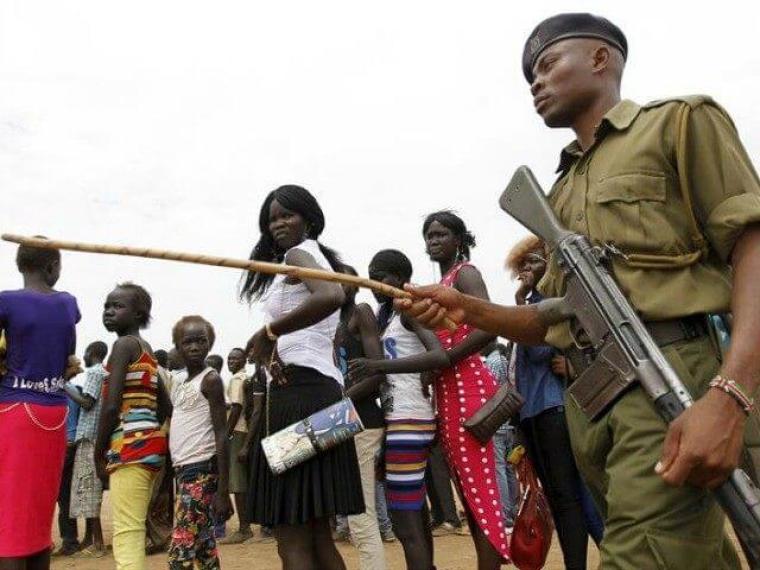 The national youth coordinator for the Episcopal Church of South Sudan was killed by a group of unknown gunmen when his car was sprayed with bullets.
Joseph Kiri, who was known for his work among youth and being an evangelist, was murdered while on his way to the southern town of Yei to help with humanitarian efforts.
Thousands gathered at Kiri's home on Monday to pay their respects to the fallen church leader, whose body was transferred to the capital Juba, according to the Anglican Communion News Service.
Archbishop Justin Badi Arama, primate of South Sudan, posted to Twitter his condolences, stating that he and his wife were "deeply saddened to hear of the passing of" Kiri.
"Our prayers are with his family. We ask all parties to respect the ceasefire," added Archbishop Arama, as quoted by ACNS.
Since its independence from the Islamic Republic of Sudan in 2011, South Sudan has experienced a good deal of internal violence due in part to ethnic divisions.
In May, gunmen attacked Emmanuel Christian College in Goli, Yei County, killing at least 10 people and raping the 14-year-old daughter of a staff member.
"We call on the international Christian community to rally in prayer around staff at the ECC and the church in South Sudan," said JP Pretorius, Open Doors' regional director for sub-Saharan Africa, in a statement at the time.
"We also call on the international community to do whatever it can to help bring an end to the hostilities in South Sudan and on the South Sudan government to take swift action to bring the perpetrators to justice."
Kiri's death comes not long after South Sudanese leaders met to enact peace initiatives for the young nation. For his part, Arama welcomed these developments, albeit with caution.
"... as a Church, we believe that peace is not something on paper. Peace is a practical reality on the ground, which does not just come with the signing of papers," stated Arama earlier this week, as quoted by ACNS.
"Our own assessment as the Church of South Sudan is that there is much to do to bring the political will amongst the leaders so that truth is central and there is true reconciliation and forgiveness that will give room for real peace in South Sudan; but otherwise, political will on paper is what we are doubting."