New $100 million White House AIDS relief investment to include faith-based orgs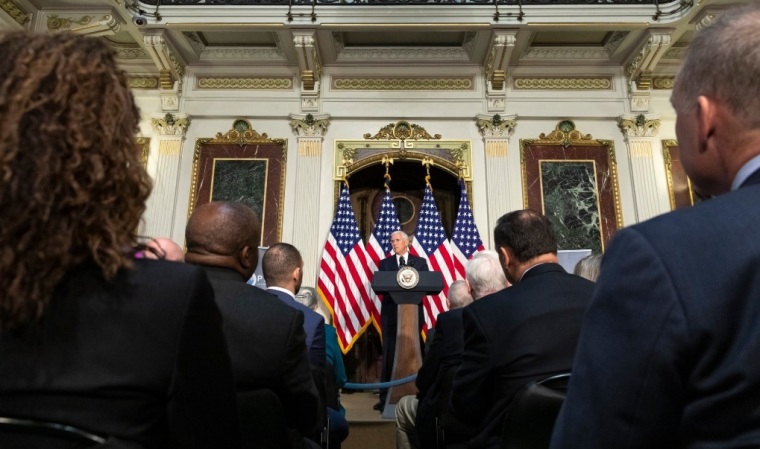 The White House has announced a new investment by the President's Emergency Plan For AIDS Relief (PEPFAR) of $100 million, which will include faith-based organizations.
Vice President Mike Pence announced on Thursday that the $100 million investment will deal with certain gaps in fighting HIV, including using various faith-based groups and communities.
"Honored to speak today at the @WhiteHouse to commemorate the upcoming 30th annual World AIDS Day," tweeted Vice President Pence on Thursday.
"We have made great progress in recent years, but our work is far from over. And that work will continue until we end the scourge of HIV/AIDS once and for all."
The investment will go to outreach efforts, as well as preventing sexual violence against children and expanding services with both current and new PEPFAR partners.
Ambassador Deborah L. Birx, M.D., U.S. global AIDS coordinator, said in a statement released Thursday that religious organizations have been a key part of the effort to combat HIV/AIDS.
"Every step of the way, faith leaders and communities of faith have been cornerstones of PEPFAR's efforts," stated Ambassador Birx.
"They have unique health care delivery capacities and deep relationships of trust with individuals and families in need, both of which are vital to helping us achieve our goals."
Earlier this week, Secretary of State Mike Pompeo announced that PEPFAR was responsible for saving more than 17 million lives since it was created in 2003.
"As of September 30, 2018, PEPFAR is supporting over 14.6 million people on lifesaving antiretroviral treatment, including over 700,000 children. This is compared with the 50,000 people who were on HIV treatment in Africa when PEPFAR began in 2003," explained the State Department in a press release.
"PEPFAR has also enabled over 2.4 million babies to be born HIV-free to mothers living with HIV and supported over 6.8 million orphans, vulnerable children, and their caregivers."
For years, PEPFAR has made an effort to better utilize faith-based organizations and communities as part of their effort to combat HIV.
In a report released in 2005, PEPFAR noted that local and faith-based groups were "an underutilized resource for expanding the reach of quality services" despite being "among the first responders to community needs."
"Faith-based groups are priority local partners," continued the 2005 report. "In many focus countries, more than 80 percent of citizens participate in religious institutions. In certain nations, upwards of 50 percent of health services are provided through faith-based institutions, making them crucial delivery points for HIV/AIDS information and services."