This content is paid for by an advertiser and published by CP Brand Solutions. The Christian Post newsroom was not involved in creating this content. Learn more about CP Brand Solutions.
A Story of Divine Intervention
At 3:30 PM an unsuspecting Marjie received a call that her husband Larry, was hit by a school bus and was in grave condition. Bloody, and in and out of consciousness, Larry was fighting for his life while his family watched. A story of true divine intervention — Pastor Larry and his family witnessed first-hand, the miracle working power of God and how He can take what the enemy meant for evil, and turn it for good. This is his story.
"It's important to not just be a taker but to be a giver. You have to contribute back to the world in some way. I just had this desire to reach out to the lost and in 1981 I started a ministry in Sunset Park Brooklyn and began to reach out to the homeless and needy of my community. Every Friday I would go to do work at the church about ten blocks away from the church I was crossing the street and I got hit by a School bus."
"3:30 I got a call saying that I needed to speak to someone regarding Larry and they didn't want to let me in because it was so bloody.
And the many times that they would say to me "he's not going to make it" those first four days that he was gonna die. And I would stand there and tell him "Larry don't listen". I was angry at God and I said "Where were your angels? You said you have angels. Where were your angels?"
- Marjie, Pastor Larry's Wife
My heart had stopped. I had damaged the right side of my brain. I had to be revived more than one time. My wife has been told I probably may not survive and if I do survive I may just be in a vegetative state-a vegetable.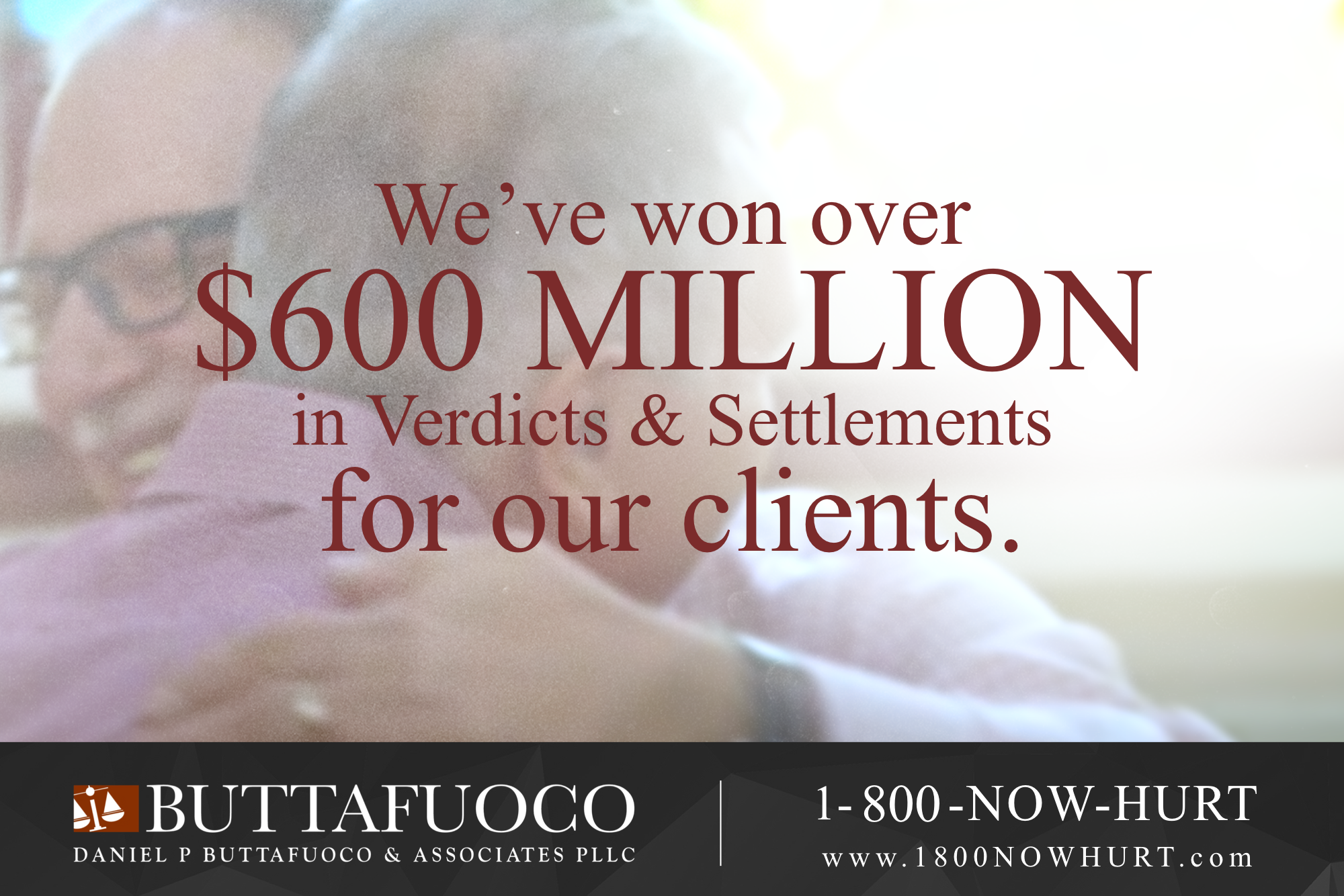 We have settled well over $600,000,000 of cases in total. And that number grows with each passing month. We expect to pass ONE BILLION in the next few years.
Learn More
"My wife and my children have suffered in many ways a lot more than me. My wife was referred to Buttafuoco and Associates through another ministry that works alongside us.
And they said "Marjie, don't worry about it we have the right guy for you" From the moment I met Dan and Shawn I knew that these were the right people. And as time went on I started to see that he wasn't a lawyer that was a Christian he's a Christian that's a lawyer.
Dan is not just a good lawyer he also is a man of character and someone that I can trust whether it's on the phone or whether it's meeting in his office. He has been ready and willing to be alongside us through all that I've been suffering through these years.
Everyone there was always friendly whenever we would call, they would make sure they received our call, and that Dan would get our call you know whatever we needed they were always there.
The settlement of my case has not only made me feel vindicated but also my family who has gone through this whole trial.
It's so amazing that we have freedom now to do the things that we couldn't do by Dan stepping in and helping us in this way we're able to bless people now that used to bless us.
Now that Dan has helped me to rebuild my life I'm finding that I still have more opportunities to minister, to reach out to the lost, I still have opportunity to spend time with my family and I'm still looking forward to seeing my grandchildren which my son has not given me yet and I really want them real quick!"
- Pastor Larry
If you've been injured as a result of medical malpractice, negligence of a property owner, hazards of your workplace environment, motor vehicle accident, or any other form of personal injury, please tell us about it. We want to hear what you have to say about what happened to you. We want to give you a voice and fight for you against the powerful forces that are working against you. We help accident victims rebuild their lives.
Visit us at 1800NowHurt.com and get started on rebuilding your life today.