Amber Rose Talks About 'Escaping' Kanye West
Amber Rose Talks About 'Escaping' Kanye West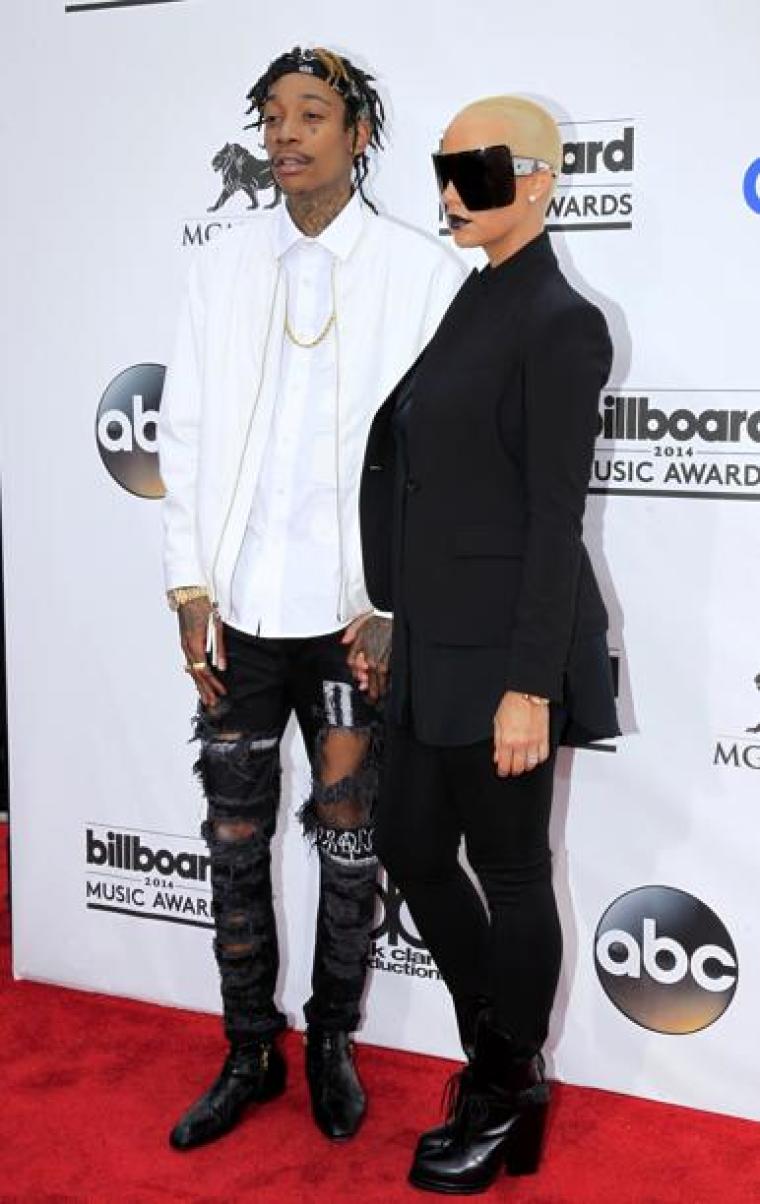 Amber Rose is happy she walked away from her former highly publicized relationship with rapper Kanye West.
West, 37, married the mother of his 1-year-old daughter, "Keeping Up With The Kardashians" star Kim Kardashian, 33, in an Italian ceremony that made headlines and broke Instagram records. While Rose, the 30-year-old socialite and budding actress, has moved on with her own rapper husband Wiz Khalifa with whom she shares a child, she is still being questioned about West.
Although she recently appeared on the "Wendy Williams" show to speak about her upcoming film "School Dance," the host asked Rose about the Kimye wedding. Rose remained tight lipped about the highly publicized nuptials.
However, she did laugh when host Wendy Williams asked her if she was glad she "escaped" West.
"Yes," Rose exclaimed.
In a December 2011 interview with Star magazine, Rose referred to Kardashian as a "homewrecker" who came between her relationship with West.
"Kim is one of the main reasons why me and Kanye are not together," Rose told Star magazine. "She was sending pictures, and I was like, 'Kim, just stop. Don't be that person.' I thought at least she'd be woman enough to respond to me. She never responded."
Although Rose later apologized for calling Kardashian a derogatory term, she did stand by her claims that the reality television star contributed to the end of her relationship with West in 2010.
"At the end of the day, I want to apologize to Kim for calling her a homewrecker," Rose told The Huffington Post in 2012. "It was something I had to get off my chest so people knew the truth. I wasn't trying to hurt anyone's feelings."
Kardashian insists her life with her new husband is a happy one.
"I feel as though we'll always be in the honeymoon period. We always say we really like to treat each other like it's our birthday," Kim recently told Daily Mail U.K. "I try to treat him like it's his birthday every single day. I think we'll always be like that. We always try to make life as fun and enjoyable as possible."