Argentina vs Peru Live Stream Free football: Watch Online World Cup 2014 CONMEBOL Soccer (Start Time, TV Info)
Argentina vs Peru takes place on Friday night in a CONMEBOL World Cup 2014 qualifier. For Argentina their place in Brazil 2014 is already secured so this game is more about maintaining their form and preparing for next summer's football World Cup Finals. The game will kick off at 7 p.m. ET and can be watched online through free live stream (details below).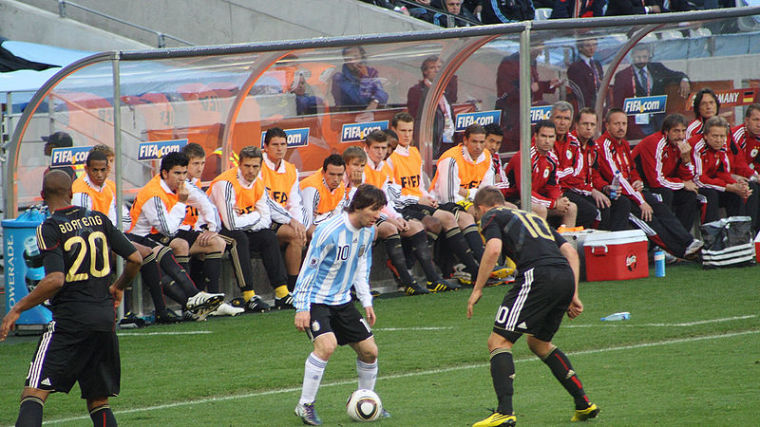 Argentina have a number of core players out injured right now, meaning it is a very good thing that they have already qualified. If the pressure had been on in their final two games to get two wins then things could have been a lot more nervy and stressful for the Argentina team.
However, as it stands Argentina can relax and try out other members of their squad for their final two games against Peru and Uruguay.
Head coach Alejandro Sabella will be looking at next year knowing how important a good showing is for his country – it is South America's first World Cup since 1978, and they will want to win it, clear and simple.
However, even though he will bring about a number of changes tonight, Sabella has said that he wants to win the group and so they are not just turning up for their final two games, but they 100 percent want to win both ties.
Argentina are just three points ahead of second placed Colombia meaning they will need at least a win and a draw to clinch first spot in the CONMEBOL qualifying group.
Missing from the Argentina lineup will be striker Lionel Messi who is still recovering from a thigh injury. He will join Gonzalo Higuain, Fernando Gago and Javier Mascherano on the injury list.
Argentina vs Peru will kick off at 7 p.m. ET and can be watched on TV on the BeIN Sport network or online through free live stream by clicking here.
Ezequiel Lavezzi goal vs Peru (Argentina 2-1 Peru ) HD 11/10/2013