'Attack on Titan' Season 2 Spoilers: Will Levi Meet His Demise?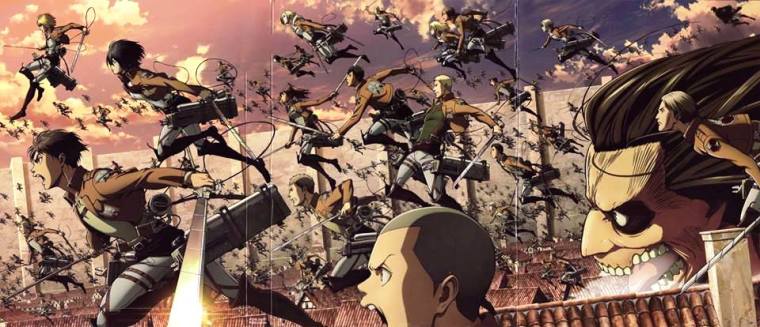 "Attack on Titan" Season 2 may be less than a year away, but fans have already started speculating on the plotlines for the upcoming episodes.
Rumors have emerged two beloved characters in the Japanese anime series will be meeting their deaths when Season 2 of "Attack on Titan" premieres on MBS next year.
In his efforts to guard Eren Yeager, Mikasa Ackerman, and Armin Arlert, Levi Ackerman, one of the Survey Corps leading soldiers and captain of the Special Operations Squad, is likely to be killed in the fighting.
While it hasn't been confirmed "clean freak" Captain Levi will be meeting his end in the next season, it is strongly speculated something terrible and life-threatening will befall the abrasive fighter.
Another rumor talks about a tragic death for another character of the show. Commander Erwin Smith of the Survey Corps, the same man who made popular the Long-Distance Enemy Scouting Formation, will be meeting his death in Season 2, the rumors say.
Commander Smith is beloved of his men, and they have proven time and time again, they would be willing to sacrifice their lives with him leading them.
Unfortunately, there are also some rumors of a disfiguring accident which have been circulating around the Season 2 plotline, pointing out Commander Smith may figure in a skirmish that will result in the loss of an arm.
According to speculation, losing one of his fighting limbs will send him into a deep depression resulting in his quitting the squad, believing his disability to be a hindrance in the fight against the Titans.
Will Commander Smith end up committing suicide? Or will he use himself as bait to help the Survey Corps achieve another victory?
Meanwhile, another Titan will reportedly be making its debut on the show. Not many details have been leaked about the new giant, except that its appearance resembles an ape.
With the Titans having broken through the Wall Rose, and the fake king in danger of being overthrown due to corruption, Season 2 will bring more excitement to fans of both the manga and the anime series when "Attack on Titan" returns on MBS sometime in 2016.