Bryan Cranston of 'Breaking Bad' Reads Erotic Letter From Crazy Fan on 'Conan' (VIDEO)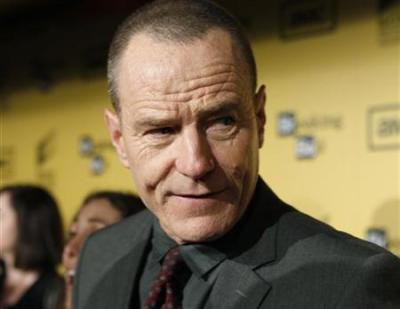 Bryan Cranston and the "Breaking Bad" cast appeared on late show "Conan" Monday before the final episode of their show airs. While the actor chatted with late night show host Conan' O'Brien, he decided to share a strange erotic fan letter for a few laughs.
Bryan Cranston, Aaron Paul, Dean Norris, Vince Gilligan and much of the cast appeared on "Conan" to promote the final episode of "Breaking Bad," which will end after five seasons. Because of the show's swelling popularity towards its end, Cranston has been receiving some weird fan mail, the weirdest of which he read on air.
"Dear Bryan Cranston," the actor read aloud. "Let me preface this letter by saying I have a master's degree in psychology and have never been diagnosed with any psychotic disorder."
"[That just means] no one's caught me yet," Cranston joked to raucous laughter from the crowd.
"I am writing to you because I have been holed up in my apartment for two days and nights watching all seasons of your show. I am in love with it all," he continued. "After I was done with all the episodes, I watched some interviews. And what this has all amounted to is that right now I am fantasizing about having sex."
Conan looked surprised, but even more so when Cranston finished the deranged person's letter.
" … with Aaron Paul," Cranston continued, pretending to be offended.
"Yes!" said Paul, who was next to Cranston.
" … and for you to be there watching," the actor read, laughing at its absurdity.
"What would you be doing?" Conan asked. Cranston responded by reading more of the crazy fan letter.
"I am not sure what your role would be, but I think I want you there," Cranston continued, pointing out to co-host Andy Richter that the fan was female, not male as he originally assumed.
Cranston and Paul also discussed their "emotional" cold reading of the last episode's script, which was not revealed to them until much later during filming to keep from spoiling it.
The last episode of "Breaking Bad" will air Sunday, 9 p.m. EST on AMC.