Chris Brown Still Loves Rihanna, Phaedra Parks Says
Chris Brown is still in love with Rihanna, according to "Real Housewives of Atlanta" lawyer and aspiring mortician Phaedra Parks.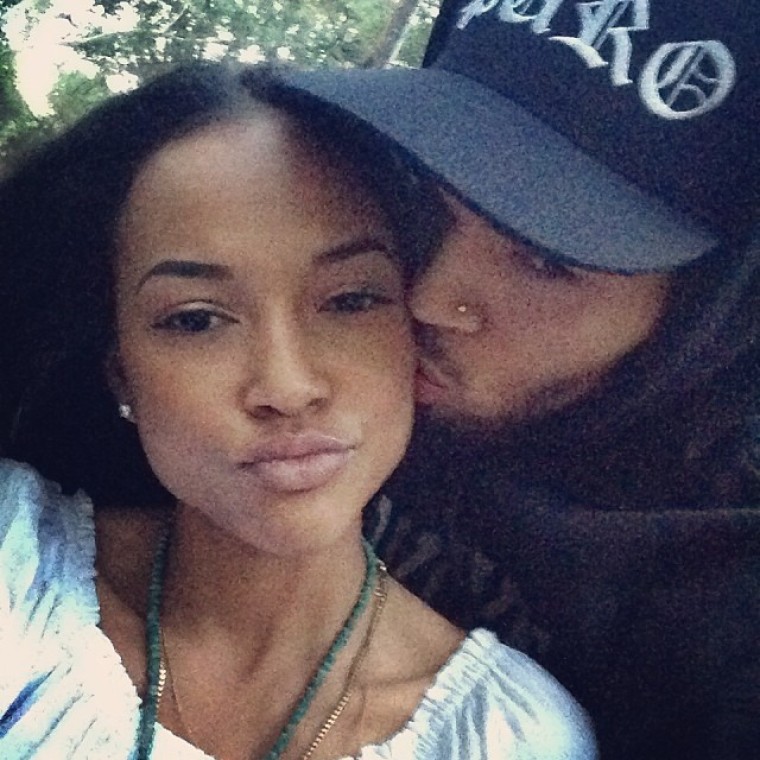 Brown, the 25-year-old singer who is currently behind bars, is the subject of rumors concerning an alleged engagement to off-and-on again model Karrueche Tran. Tran,26, recently celebrated her birthday and took to Instagram to share photographs of her celebrating with friends while sporting a ring on her wedding ring finger.
However, Parks believes there is more to the story and said so when she appeared as a guest host on "Dish Nation."
"I think he loves Rihanna," Parks exclaimed.
While "Dish Nation" host Rickey Smiley suggested that Brown possibly having children ould slow him down, Parks seemed to disagree.
"For who," Parks questioned. "Not for no man, it don't… for the woman."
Earlier this month, sources reportedly told HollywoodLife.com that Brown had plans to propose to Tran when he is released from jail.
"I don't know if that's him being lonely in jail but that's what he tells her. He calls her his wifey and tells her all the time that she's perfect wife material," the source reportedly revealed to HollywoodLife.com. "He knows Kae is incredibly loyal and has literally put her life on hold to hold him down in jail. She's taken care of just about everything in his house."
Brown reportedly hinted at a different type of commitment according to the source who told Hollywood Life, "he basically told her that when he gets out things are going to be way different between them and that he's going to return all the favors she's given him with a surprise of a lifetime."
Brown is being held in jail until an assault case that he was charged with in Washington D.C. is resolved. After being sent to jail last March, Tran took to her Instagram page to share a video message where Brown shared his love for fans and her.
"I'm calling all my fans, letting ya'll know I love ya'll. Thank ya'll for all the support," he said while on speaker phone as Tran holds a cell phone in the video last month. "Thanks for everything. The video just came out so I hope ya'll enjoyed that."