Confederate Flag Sales Skyrocket After Charlottesville Protests
It appears that the recent events in Charlottesville only made the Confederacy much more popular after sales of the Confederate flag experienced a sudden surge in sales. This is according to the only remaining U.S.-based manufacturer of the flag who claimed that their sales have benefited from the controversy.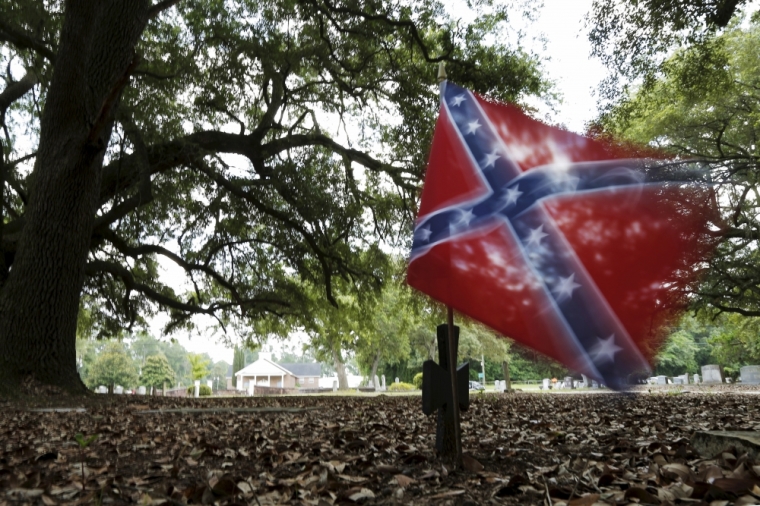 Alabama Flag & Banner, the last Confederate flag retailer in the United States, claimed that what happened in Charlottesville only served to boost their profits from flag sales. The small shop also expects sales to rise as the push for the statue of Confederate General Robert E. Lee continues.
The store's owner, Belinda Kennedy, spoke to IBTimes about the sudden increase in flag purchases.
"By and large, the comments I hear from customers coming into our store, over the phone or by email are buying flags in order to offset the small minority who are demanding the removal of monuments, changing names of streets, schools, and buildings, wanting to deface mountains, and general trying to revise history," said Kennedy. "The sales we are seeing are from all 50 states and several different countries."
Kennedy added that they have no intention of halting production of the controversial flag. She revealed that their customer base is mostly made up of mom-and-pop shops who don't want to sell China-made products but still want to have a full catalog of historical flags.
Retailers of the Confederate flag nationwide have halted the sale of the item following the push back from people in opposition to it. Amazon, Walmart, Etsy, eBay and Sears have already placed a ban on the sale of the flag on their stores while Google has already removed any depictions of the flag on their sales.
In recent years, the flag has become a symbol of hate and racism. The Confederacy seceded from the Union in an effort to keep slavery intact and if not for the Union's victory, slavery in the United States might have survived at least until the early 20th century.