Dolly Parton Talks 'Drastic' Miley Cyrus
Dolly Parton Talks 'Drastic' Miley Cyrus
Dolly Parton, the country music legend, decided to write about her goddaughter Miley Cyrus' controversial decisions in TIME Magazine's 100 Most Influential People list.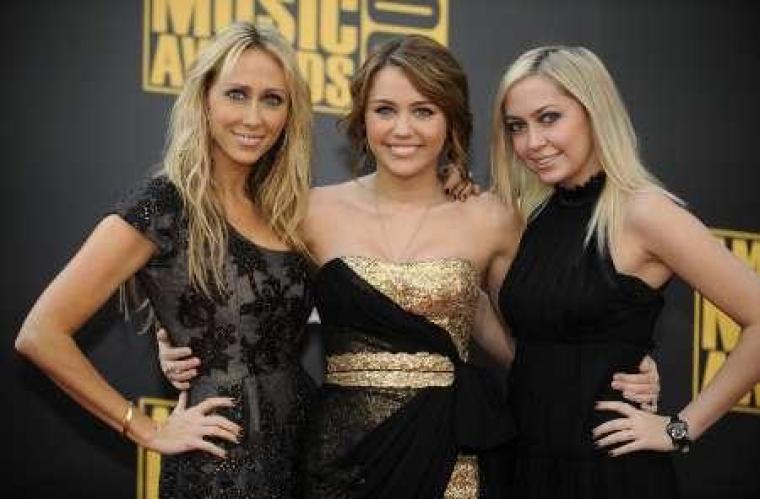 Cyrus, 21, has been the face of controversy as a singer who has seemingly prided herself on her provocative appearance more than her music. The singer caused a stir during her MTV Video Music Awards performance last summer, when she stripped down to a bikini while gyrating on married R&B singer Robin Thicke, 36.
After publicly smoking marijuana and appearing in numerous scantily clad photoshoots, Parton is defending her goddaughter.
"If I didn't know how smart and talented Miley is, I might worry about her," Parton wrote in her TIME magazine piece. "But I've watched her grow up. So I don't. She knows what she's doing."
Cyrus formerly starred on the Disney Channel as Hannah Montana, an image that her godmother insists she is attempting to shed with her new shocking persona.
"She was very proud of the work she did as Hannah Montana, but people were gonna leave her there forever," Parton wrote about Cyrus. "And she was just smotherin' and chokin' in it. So she felt she had to do something completely drastic. And she did."
While Parton called Cyrus "drastic," she also spoke about respecting the budding singer.
Pa"She made her point, she made her mark, and more power to her. 'Wrecking Ball' is a great song. The whole album is great," Parton wrote. "So I'm hoping that now she can relax and show people how talented she really is. 'Cause the girl can write. The girl can sing. The girl is smart. And she doesn't have to be so drastic."
Last year, Cyrus spoke to The New York Times about breaking free from her previous persona.
"I went from people just thinking I was, like, a baby to people thinking I'm this, like, sex freak that really just pops molly and does lines all day," Cyrus previously told The New York Times. "It's like, 'Has anyone ever heard of rock 'n' roll?' There's a sex scene in pretty much every single movie, and they go, 'Well, that's a character.' Well, that's a character."