Duggar Family News: Jill Dillard Returns to America to Prepare for Birth of 2nd Child
The Dillard family from "Counting On" is finally back in Arkansas after engaging in ministry work in Central America for months. One of the first things Jill Duggar Dillard and her husband Derick did was attend a church service.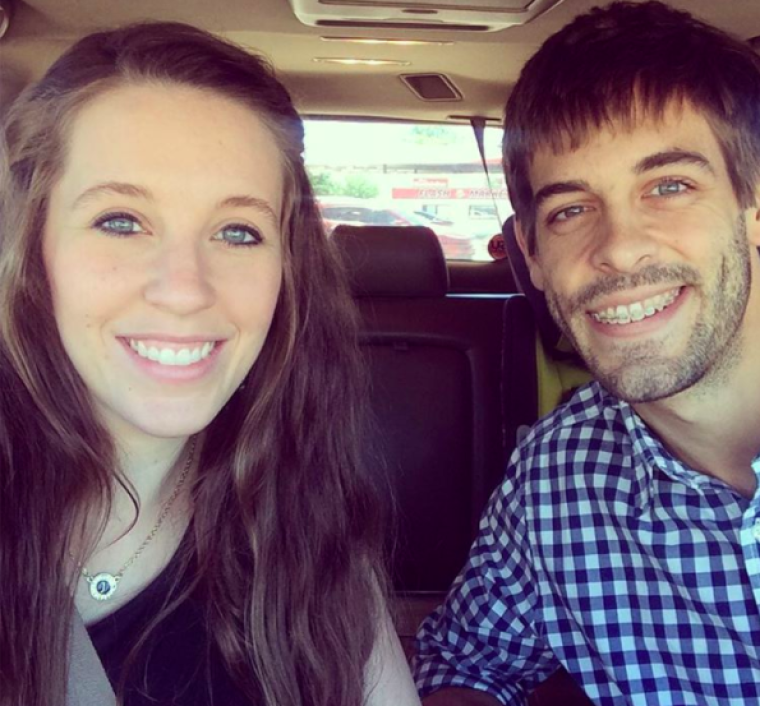 Jill, who is currently pregnant with her second son, posted a selfie with her husband on her Instagram account (@jillmdillard). "So grateful to be back in the States and get to go to our church this morning @crosschurch #Israeliswithgrandma #lovetheUSA," she captioned it.
The main reason the Dillards took a break from ministry work and went back to America is because they are preparing for the arrival of their son, already nicknamed little "Samuelito." Jill earlier shared on her family blog that she is now in the "home stretch" of her pregnancy since her son is actively kicking and keeping her awake at night.
She will give birth sometime this July, so the Dillards have over a month to rest and bond with family members.
Before leaving El Salvador, the Dillards were actually dealt a painful blow when one of their good friends was kidnapped and murdered. "We received a phone call on Monday from a friend here in Central America informing us that one of our other good friends (a fellow Christian) had been murdered the day before and that his family had found his body down by the river earlier that morning," Jill earlier wrote.
Jill did not provide any other details, saying only that the locals are terrified of going out now because of the escalating violence in the area.
Derick attended their friend's funeral while Jill and their son Israel David stayed at home. They are seeking prayers for their friend's wife, son, daughter, granddaughter and other relatives as they mourn his loss.
"We will only be here a little while longer, before we return to the States to prepare for the birth of our second little one, so please also continue to pray for God's strength and grace to carry on with responsibilities and make the most of the short time left here before our return," she said.