Evangelical Churches On the Rise in Brazil Slums
In predominantly Catholic Brazil, evangelical churches are on the rise and in the most unexpected place to think of: the slums.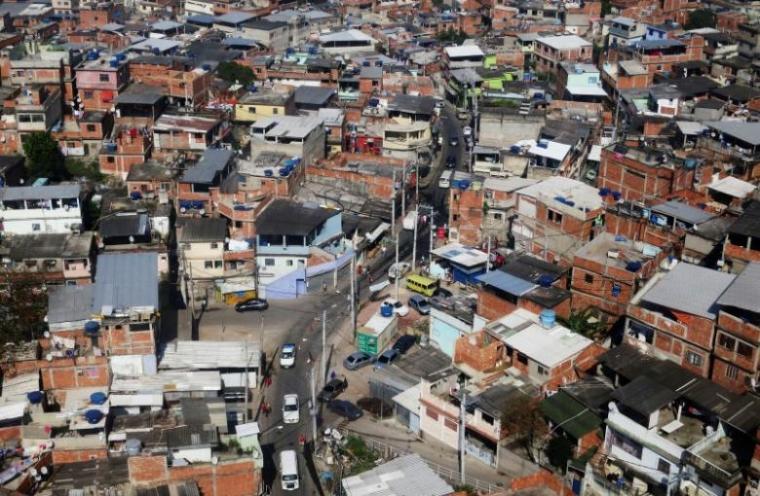 Informal settlers, former drug addicts, and people mostly on the fringes of society have found refuge in the churches that continue to grow in these areas.
"The government doesn't help us, so God is the only option for the poor," Pastor Marcio Antonio told Reuters.
The 37-year-old pastor from the Assembly of God Church was an ex-drug dealer in Catagalo "favela" before he became a Christian. He was forced into the drug trade for survival as there were limited opportunities available to him then.
The "favelas," or low-income slums in Brazil, are home to people who have limited to no access to government services such as transportation, healthcare, and sanitation. Majority of them do not have legal property rights for the ill-constructed shanties they live in.
"There are a lot of problems here in the favela," said the pastor. "Poverty, a lack of work, crime, mental health issues – the church helps with these things."
In the community seemingly forgotten by the government, the evangelical churches are slowly gaining foothold as they provide services that help ease the lives of the people in the slums.
Jeff Garmany, a lecturer from the Brazil Institute of King's College London, said the government's lack of presence in the "favelas" and slums provided an avenue for the churches to step in.
"People in 'favelas' are dealing with serious issues of stigma, poverty and violence," said Garmany. "The state's inability to adequately deal with these issues allowed the churches to grow and make inroads with people."
More so, Garmany noticed that the churches are not only able to provide "religious services" to these poverty-stricken areas. They also tackle "social issues" head-on with the people living in the "favelas."
In 2013, a study by the U.S.-based Pew Research Center showed that the number of Protestants living in Brazil increased while the number of those who adhered to the Catholic faith declined.
Antonio said in Cantagalo alone, there are 15 evangelical churches as opposed to only two Catholic ones.
A member of the Assembly of God Church told Reuters that the appeal of the evangelical church comes from its inclusivity.
"We are like a family," said Luana de Souza from the Assembly of God Church. "The church helps out with things like finding work and education."
Meanwhile, another church member, Laiana Almeida, revealed that the church gives more than what they need.
"What the world can't provide us, the church provides," she said. "The church gives me things the physical world cannot offer."