'Guild Wars 2: Living World' Season 2 Release Date: Trailer Unveiled Before Launch of New Game
'Guild Wars 2: Living World' Season 2 Release Date: Trailer Unveiled Before Launch of New Game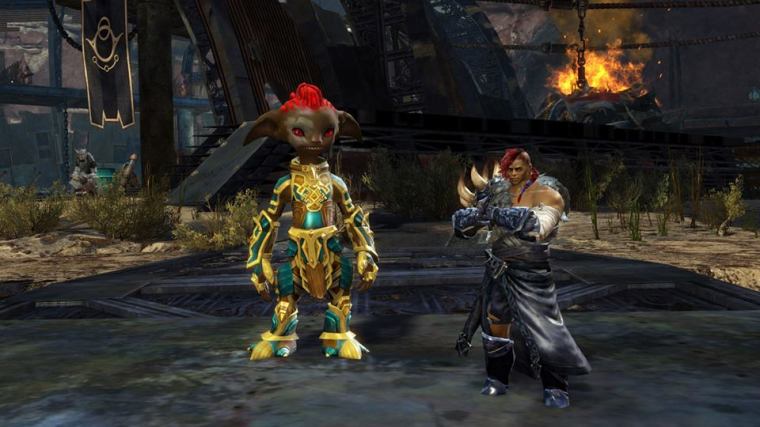 ArenaNet launched a new trailer for "Living World" Season 2 of its massive multiplayer online role-playing game "Guild Wars 2," the ending of which showed a hint of the eighth and final storyline.
"Guild Wars 2" Season 2's final episode "Living World" officially ended on Jan. 13, but before it did the "Point of No Return" cinematic trailer was posted on the Guild Wars 2's official YouTube channel just a few hours prior. It showed the in-game world of Tyria, which is at war against the Elder Dragon Mordremoth.
The first minute showed footage of the previously released episodes and didn't seem to show the actualcontents of the game. However, by the end, viewers get to see a big plant dragon roaring, which at first seemed to be a pretty good hint at the finale's direction.
As gamers are aware, Mordremoth is wreaking havoc and the Pact is preparing an assult against it, Glint's dragon egg ended up in Caithe's hands and the player stumbled upon a mysterious tomb. For those who have yet to try out "Living World," they might feel that the dragon is Shadow, who was last seen at the end of episode four at the Pale Tree. They'll have to check out the game to see though.
ArenaNet added new features to the patch, such as brand new quests, the chance to get the Carapace headgear for those who completed the storyline and a chance to get the Carapace Chest if the player fights and wins against Mordrem Vinwrath.
Not only that, but gamers can look forward to the new Story Journal feature, which the developers said showcased a "DVR-like functionality" as players can save and revisit every episode of the game that they log into their library.
Despite the end of "Guild Wars 2" though, fans don't need to fear as ArenaNet still has more in store. They will be presenting "Beyond the Point of No Return" on Jan. 24 to talk about what comes after "Living World" Season 2 as well as the future of the game.