Justin Bieber Changing Friends, Ready to Mature?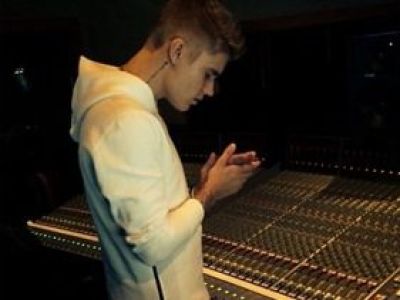 Justin Bieber is ready to get over his bad influences.
Bieber, the 20-year-old Canadian singer, was accused of assaulting a limousine driver in Toronto, arrested for a DUI and questionable driving in Miami, accused of egging his neighbor's home and pictured performing questionable acts with strippers recently. Aside from his legal woes, Bieber has been linked to numerous women and accused of lewd acts like urinating in a prison cell earlier this year.
However, sources close to the singer reportedly spoke to E! about Bieber being a good kid who is realizing the error of his ways and changing his inner circle.
"The bad influences in his life, for the most part are being weeded out," the source told E!. "He's making more of an effort to hang out with people who are positive influences in his life."
The publication is reporting that Bieber is changing the friends he associates with.
"He has started listening to the people around him and he knows it is not too late to change things," the source reportedly told E!. "He's being more selective with his friends. He wants people around him that will help him and guide him and keep him on the right path."
It seems Bieber is ready to mature.
"There has been a real maturing recently. This whole process has been a growing period for him and he has finally woken up to realize what he needs to do to get back on track and be the Justin Bieber he used to be," the source continued. "He's ready to change and be a better person before it's too late."
Last year, he appeared on Ryan Seacrest's radio show to speak about the scrutiny that he has been under. The singer believes he is being bullied by the media.
"I'm becoming a man, but I'm still 19, I'm still finding myself and when I have the media attacking me every day it's no [different] than bullying that happens in school, these people calling me names and saying things, and they don't know what's true or not," Bieber told Seacrest. "People forget I'm a human being."