Justin Bieber 'Cocky' About Selena Gomez Reconciliation?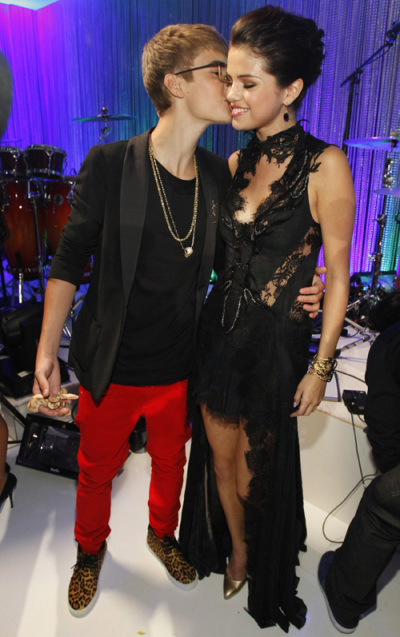 Justin Bieber is reportedly confident that he will reconcile with Selena Gomez, two months after the couple called it quits.
The 19-year-old pop star dated the Disney star on-and-off for three years until a New Years Eve argument tore them apart. In recent days Bieber was seen visiting Gomez, 20, at her Los Angeles home and sources claim the teenage heartthrob is being "cocky" about a potential reconciliation.
"He's really cocky. Maybe it's just an act to look cool for his boys, but Justin has been saying that when he decides to get Selena back, he will!" a source told HollywoodLife.com.
"He's trying to act like he's the one breaking her heart, when it's so the other way around," the source continued.
Gomez reportedly broke up with Bieber in January after the couple traveled to Mexico together to ring in the new year. The singer allegedly had trust issues after various reports linked Bieber to a Victoria's Secret model.
"It's been a really challenging experience over the last year because of their crazy schedules," a source told Us magazine about the Bieber-Gomez split adding "Selena definitely had some major trust issues with Justin."
Despite Bieber reportedly being optimistic about rekindling their relationship, Gomez is said to be in a better place after their break up. The "Spring Breakers" star recently confirmed to late night talk show host Chelsea Handler that she is "really" enjoying being single.
"Are you enjoying being single?" host Chelsea Handler asked. "Yes, I really am!" Gomez replied. Handler then implored the starlet to "enjoy" this period in her life.
"You're 20 years old," Handler told Gomez "You've got a lot of men ahead of you!"