Karrueche Tran Engaged to Chris Brown?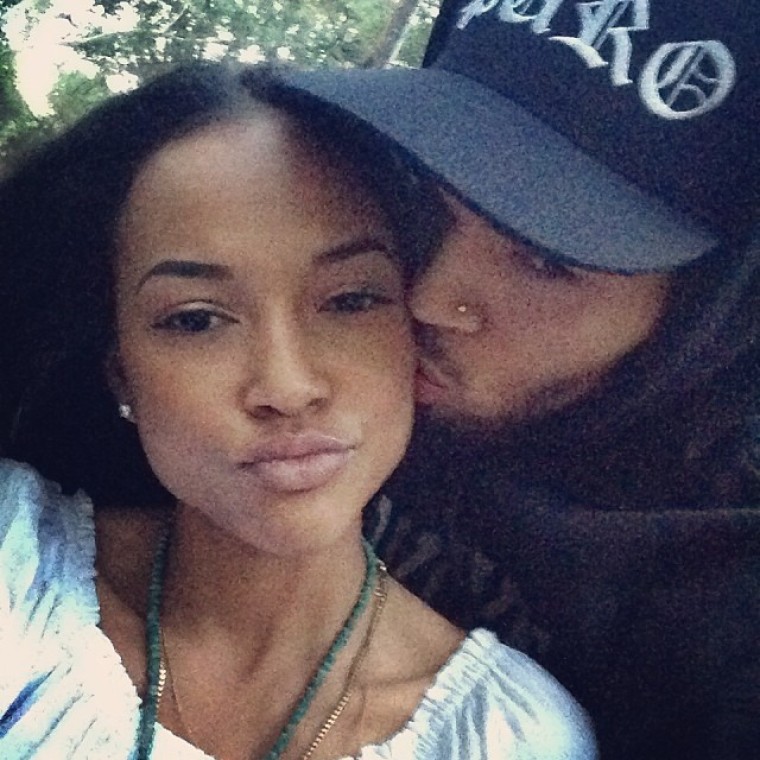 Karrueche Tran could be engaged to on-and-off again boyfriend Chris Brown.
Tran, the 26-year-old model, recently celebrated her birthday and took to Instagram to share photographs of her celebrating with friends. However, some fans and blogs noticed that Tran was sporting a ring on her wedding ring finger.
Earlier this month, sources reportedly told HollywoodLife.com that Brown had plans to propose to Tran when he is released from jail.
"I don't know if that's him being lonely in jail but that's what he tells her. He calls her his wifey and tells her all the time that she's perfect wife material," the source reportedly revealed to HollywoodLife.com. "He knows Kae is incredibly loyal and has literally put her life on hold to hold him down in jail. She's taken care of just about everything in his house."
Brown reportedly hinted at a different type of commitment according to the source who told HollywoodLife.com, "he basically told her that when he gets out things are going to be way different between them and that he's going to return all the favors she's given him with a surprise of a lifetime."
Brown, the 25-year-old singer, is being held in jail until an assault case that he was charged with in Washington D.C. is resolved. After being sent to jail last March, Tran took to her Instagram page to share a video message where Brown shared his love for fans and her.
"I'm calling all my fans, letting ya'll know I love ya'll. Thank ya'll for all the support," he said while on speaker phone as Tran holds a cell phone in the video last month. "Thanks for everything. The video just came out so I hope ya'll enjoyed that."
As Tran blushed and smiled, Brown made sure to say, "most importantly, K, Karrueche, I love you."
Tran has publicly spoken about her strong feelings for Brown, and has publicly supported him through his legal woes by attending his court hearings and visiting him on Thanksgiving in rehab. However, she also admitted that she is recently single while on Twitter.
Last year the model opened up about her relationship with the 25-year-old singer-songwriter to Global Grind, which she is frequently criticized for.
"It's different and it's something that a lot of people won't and will never understand, which is why I get so much flack and so much hate because looking from the outside in it looks messy," Tran admitted to Global Grind. "Nobody knows the real story and nobody knows what I went through."