Kim Kardashian Gives Ciara Motherhood Advice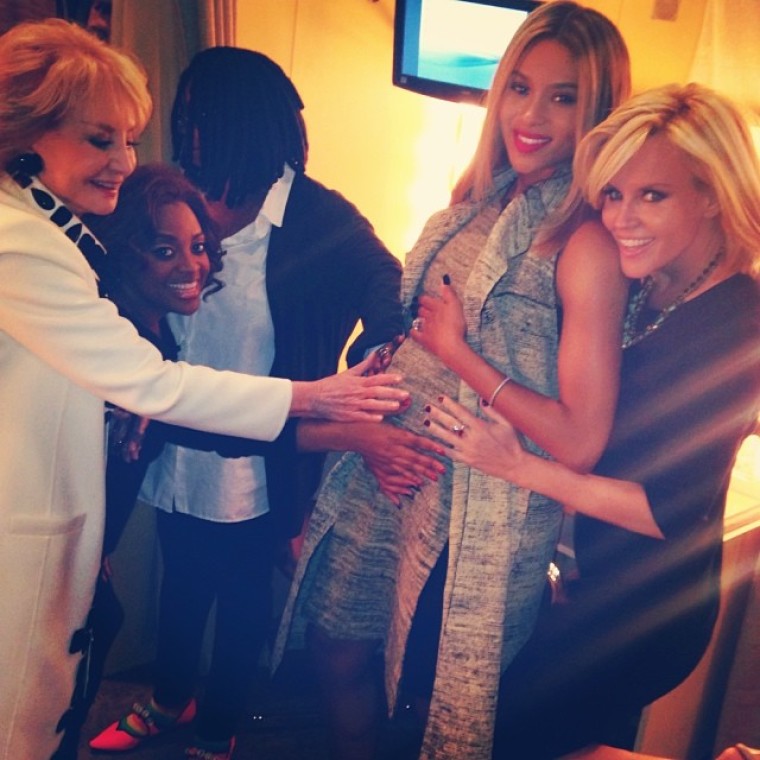 Ciara Harris is receiving advice from Kim Kardashian when it comes to motherhood.
Ciara, the 28-year-old R&B singer, has not revealed her due date but the soon-to-be mother who is engaged to rapper Future did let the world know that the "Keeping Up With The Kardashians" star has been preparing her for motherhood.
"We haven't talked about play dates, but we've talked about when my baby comes and the fun we can have [together] as moms," Ciara told Bossip.com "One thing [Kim] said that I believe is so true is that you kind of create your own system [of parenting] that works for you. There are things I can't talk about - like breastfeeding … But she showed me how [the stroller I love] moves and how it works. We've had really fun moments like that."
Kardashian, the 33-year-old reality television star, takes her role as a mother to 9-month-old North West seriously and previously lashed out at those questioning her parenting. When Kardashian shared that she took her daughter swimming for the first time, one follower's response seemed to upset her last year.
"We took our baby girl swimming today for the 1st time, she loved it so much! ‪#BestDayEver‬," Kardashian previously tweeted.
However, the follower responded with the tweet,"‪@KimKardashian‬ probably cos she actually got to see her parents for a change!"
Kardashian, the fiancee to rap mogul Kanye West, defended herself and North's father last year.
"U sound so ignorant. Bc I don't tweet or instagram my every move w my daughter means I am not with her 247? We share what we want," she tweeted directly responding to her naysayer. "Or is it bc I go support my fiance at every show & I post pix? When the baby goes down 4 bed or a nap, parents are allowed 2 work & support each other, maybe even have fun too."