Kris Humphries Rejects Kim Kardashian's $10 Million Divorce Settlement Offer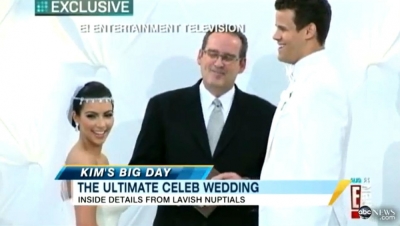 Kris Humphries has rejected a $10 million divorce settlement offer allegedly made by Kim Kardashian following reports that the reality TV star is desperate to legally end their marriage.
Humphries, who is reportedly still insisting on an annulment of their 72-day marriage as opposed to a divorce, allegedly maintains that Kardashian married him under fraudulent pretenses. The reality star recently confirmed that she is expecting Kanye West's child and in an attempt to move forward with her life, she offered the NBA star a substantial amount of cash to walk away, according to RadarOnline.
"After Kim filed for divorce, she offered Kris a $10 million payoff, with the agreement that he would not continue to pursue an annulment to their marriage on the grounds of fraud," a source told Radar.
"Kris flatly rejected the offer because it has never been about money for him," the source continued. "He wants to be able to marry in a church again, with a clear conscience, when he finds someone special. Kris is deeply religious and he believes that the only way he can do that is if his marriage to Kim is annulled."
Kardashian, who infamously ended their marriage after just 72 days in 2011, is now said to be "seeing red" over Humphries' refusal to sign divorce papers. The 31-year-old reality star is reportedly telling close friends that Humphries' intent is to make her look bad.
"Kim is seeing red because she is still legally married to Kris Humphries. Kim is overjoyed at the news that she is pregnant with Kanye's baby, but she isn't able to fully embrace it because of Kris," the source went on. "Kim feels that Kris is hell bent on dragging her name through the mud by prolonging the divorce proceedings."
Humphries allegedly believes that his and Kardashian's over-the-top wedding was a stunt designed to boost her publicity. His insistence on an annulment could harm the Kardashian brand.
"The only way that this case won't go to trial is if Kim publicly apologizes to Kris and admits that she only married him for television ratings. Kris just wants the truth to come out and Kim is just absolutely livid that she isn't getting her own way," a separate source previously told Radar Online.