'Land of the Lustrous' Episode 10 Spoilers: Can Bort Bring the Old Phos Back?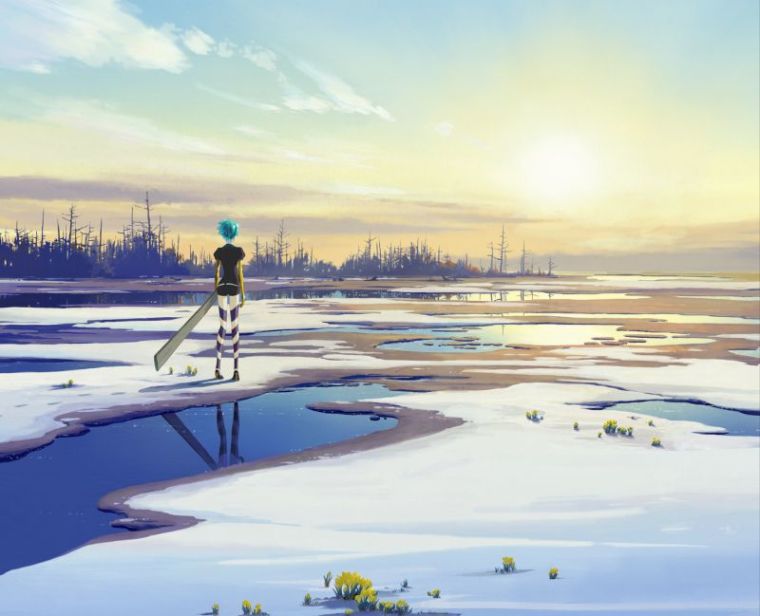 Spring has come, but winter seems to have taken permanent lodging in Phos' heart on the Japanese action-fantasy anime series, "Land of the Lustrous." Has Phos completely lost her old self in trying to bury grief?
At the beginning of the series, Phos was depicted as the weakest gem among their kind. However, this has not stopped the protagonist from aiming for a more significant role, like being able to go with fellow gems on missions to protect their land from Lunarian invasion.
Phos' ideals and persistence have made both enemies and friends, even causing her to lose arms and legs. Still, the gem kept on fighting and may have even managed to gain an unexpected friend's respect.
However, having Phos' composition altered with the addition of the new components that now serve as their arms and legs may have also caused some changes in the gemstone's overall personality. But on top of this, there is and will always be the grief the protagonist felt over losing Antarcticite to the Lunarians.
Phos has become cold, uninspired, and so unlike the old one that their fellow gems have already gotten used to interacting with. Moreover, she also seems to have forgotten Cinnabar and their affections for the aloof gem.
These things have not escaped Bort, and the preview for the next episode simply titled, "Shiro (White)," seems to show Bort's efforts to bring Phos back to her old self as the two of them are paired up for an important mission.
But could Bort really be the key to finally get Phos to face their true feelings, and thus regain their old zest for life?
"Land of the Lustrous" airs on Saturdays at 9:30 p.m. JST on AT-X and at 10 p.m. JST on Tokyo MX. It also airs on the same day at 11 p.m. JST on BS11 and late night at 2:38 a.m. JST on MBS. Information on other broadcast schedules and online resources can be found on the series' official site. Episodes are also available for regions outside Japan via Amazon Prime's Anime Strike service.