Michael Strahan's Viable Replacement on 'Live!' Could Be Anthony Mackie from 'Captain America' According to E!

The question on who gets to replace Michael Strahan as Kelly Ripa's co-host of on "Live With Kelly And Michael" has been asked for weeks already and there's still no confirmation from the show or WABC-TV. However, this doesn't stop the fans from speculating on the figure who'll be gracing the small screen to fill for Strahan's.
The report from EOnline.com placed actor Anthony Mackie as one of the viable contenders for the sweet spot.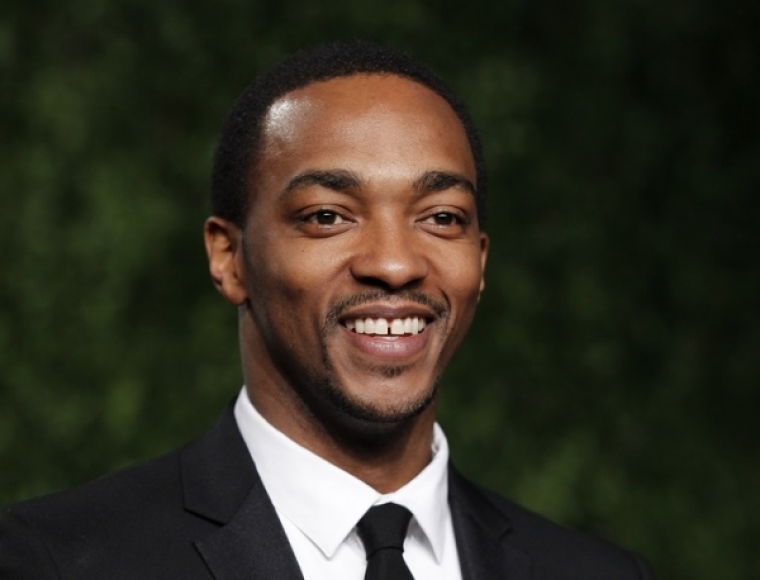 The star, who plays Falcon in the 2014 film, "Captain America: The Winter Soldier" and the latest on "Captain America: Civil War," debuted on the talk show last week.
The media outlet said that aside from being "truly hilarious," Mackie can also pass up as a "great co-host" for Ripa. In a funny conversation regarding quinoa and the food's proper pronunciation, Michael and Kelly have to cut off the action star while saying, "I can't finish this with you. You're too much, man!"
The 37-year-old joins TV personalities like Andy Cohen, Anderson Cooper, Neil Patrick Harris and Mario Lopez as one of the names reportedly considered to taking the spot.
A report from ETOnline.com meanwhile said that TV hosts such as Jimmy Kimmel, Jussie Smollett, Cedric the Entertainer, David Muir and Daniel Dae Kim will accompany Ripa during the transition.
The publication has also learned that Ripa had already began pre-taping episodes where she goes solos after Strahan leaves.
After four years with the show, Strahan announced on May that he will be departing "Live With Kelly and Michael" to join ABC's "Good Morning America" for a full-time hosting position.
"I'm looking forward to [GMA], but I still look forward to going to work at Live!," Strahan said in an interview with ET during the Met Gala in New York City, earlier last week. "I love being there. I still love it."
Stay tuned for more updates.