MLB Trade Rumors: Philadelphia Phillies Could Signal Return to Title Contention by Making a Move for Manny Machado
Phillies have reportedly already 'floated potential offers' for Machado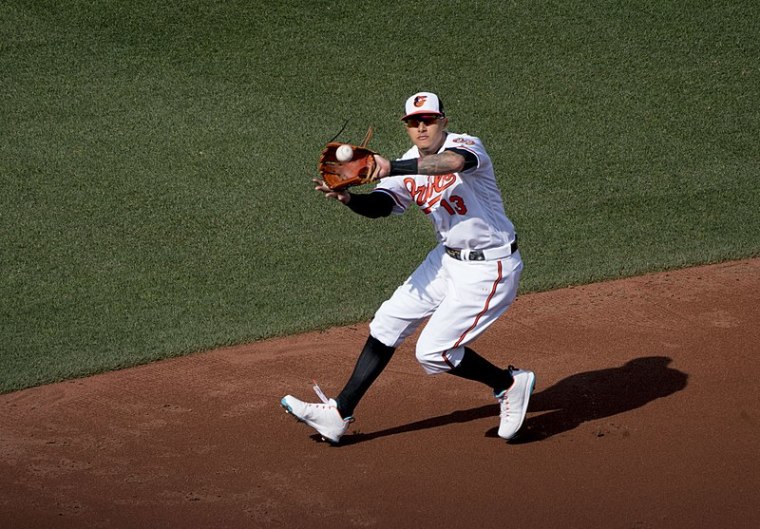 Following a pretty painful rebuild, the Philadelphia Phillies are starting to look like contenders again.
The Phillies currently sport a record well above .500 for this year, and they figure to be among the teams that will be competing for a playoff spot in the National League all throughout this season.
As presently constructed, the Phillies already have a chance at snagging a playoff spot, but they may be looking to significantly improve their chances by making a big move.
According to sources spoken to by The Good Phight, the Phillies have been in contact with the Baltimore Orioles regarding star infielder Manny Machado.
It's unclear how far the talks have gotten, and there's no indicator that the Orioles will trade Machado before the calendar turns to July, but it is worth noting that the Phillies have apparently "floated potential offers" already,
Of all the contending teams that Machado could potentially be traded to, perhaps no one would benefit more from acquiring him than the Phillies.
Per Baseball Reference, the Phillies' current starters at shortstop and third base — Scott Kingery and Maikel Franco respectively – have been below replacement level in terms of production.
Thus far, the Phillies have been able to stay in the playoff race even though they've gotten little production from the left side of their infield, but if they want to make noise once the postseason comes around should they qualify, then they will probably need to add some more firepower.
Machado is perfectly suited to add plenty of thump to the Phillies' lineup, and it's also going to help the team that he can slide in at short or take over third base.
The Phillies are winning again this year, but if they want to get closer to baseball's biggest prize, they may need to go all-in on and trade for Machado.