'Naruto to Boruto: Shinobi Striker' Gameplay, Release Date: Multiplayer Mode Showcased
'Naruto to Boruto: Shinobi Striker' Gameplay, Release Date: Multiplayer Mode Showcased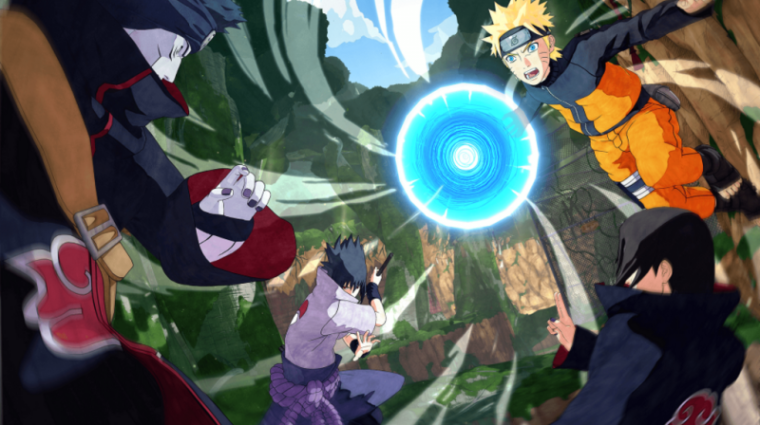 Bandai Namco Entertainment treated gamers with a taste of the multiplayer gameplay in its upcoming offering "Naruto to Boruto: Shinobi Striker" at the 2017 Tokyo Game Show (TGS).
The studio showed off how the capture the flag-type mode in the game works. It features two teams of four battling it out to get their hands on the flag before the other group does.
In the "Naruto to Boruto: Shinobi Striker" gameplay footage, four gamers were featured in a splitscreen. Two of them were using custom characters from one team while the other two played as Naruto and Sakura from the other team.
The mode will require players to showcase an impressive combination of ninjutsu, combat and co-op skills to dominate and bring home the victory.
All of the capture the flag mode gameplay was being done online. Saiyan Island believes that fans might not get the ability to play this "Naruto to Boruto: Shinobi Striker" mode offline.
Bandai Namco Entertainment also showed a bit of how the character creation system works in the game. Players can change the facial features and the hairstyle of their "one and only ninja." as well as the weapons, costumes, accessories and jutsu they will use.
The custom characters can learn their new jutsu via the virtual reality arena in the game, where, just like in the anime, they get to fight ninja from all across generations.
"Naruto to Boruto: Shinobi Striker" features four types of characters — Attack, Ranged, Defense and Heal. Each type will have their own unique abilities that will play a crucial role in the team battles.
As far as the roster goes, only a dozen characters have been confirmed for the game. This includes Naruto and his son Boruto, Sasuke, Sakura, Kakashi, Itachi, Kisame, Pain, Konan, Shikamaru, Choji, Hinata and Rock Lee.
More should be revealed soon and with the inclusion of Boruto, it is expected that characters connected to him such as Sarada and Mitsuki among many others.
"Naruto to Boruto: Shinobi Striker" is slated for release early next year.