New 'Bioshock' Game Confirmation Makes Fans Happy But Also Worried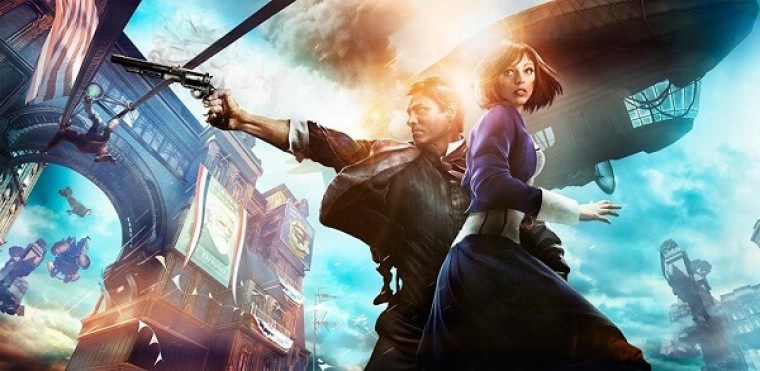 A new "Bioshock" game is apparently in the works.
In a feature article about the "Mafia 3" development over at Hangar 13, Jason Schreier of Kotaku casually revealed that a top-secret studio within 2K is working on the next installment of the first-person shooter video game series.
There is a "small group of people" working on the new "Bioshock" game, which is codenamed "Parkside." The team is apparently padding out by recruiting people from across the video game industry.
However, the recruitment has been done in secret because the game was supposed to be kept on a lid. The project is something that the "Parkside" folks "wouldn't even tell their colleagues at Hangar 13 about."
"If anyone from Hangar 13 tried to strike up a conversation with them, they'd say, 'Oh, we can't really talk about it. It was all very tight-lipped," a person familiar with the studio told Schreier.
The secrecy even caused tension because some folks from Hangar 13 wanted to be part of it, but only a select few got that chance.
Many employees from there wanted something to do anyway because Hangar 13 ultimately outgrew the work being done, which resulted in some layoffs. A source revealed to Schreier that while recruitment was intense, the "Bioshock: Parkside" team is still "not ready for lots of people."
"They're trying to be really smart about figuring out what the core thing is. They're careful about not falling into the same problem every studio has, where they have too many people and nothing for them to do," the person said.
However, despite their efforts, word about what the project really was about ultimately came out, confirming the return of the beloved franchise.
The latest "Bioshock" game, "Bioshock Infinite," was released five years ago. It will be the first installment in the series without the involvement of creative director Ken Levine.
This has fans of the series worried about what the upcoming will be like. The folks over at Reddit believe that the new "Bioshock" might be a departure from what they came to know and love since Levine's touch won't be in it.
Levine left "Bioshock" not long after "Bioshock Infinite" was released to critical and commercial success, explaining that the whole process from dreaming it up to getting it out there took a toll on his health and personal relationships.
Levine is mostly credited for the success of the series, which is why gamers are worried about what the new game will be like without his involvement.
However, fans are happy that they will get to play a new "Bioshock" game once more, so the franchise's return has them more excited than concerned.
Despite the confidentiality, fans knew that they haven't seen the last of "Bioshock" as Strauss Zelnick, CEO of Take-Two Interactive, which owns 2K, went so far as to saying in 2015 that it is a "permanent franchise."
Take-Two has "a highly anticipated new title from one of 2K's biggest franchises" set for March 2019. It was assumed that it is "Borderlands 3," but this new revelation suggests it could also very well be the new "Bioshock."