Is it true that Nina Dobrev Turned Down Invitation to Nikki Reed's Wedding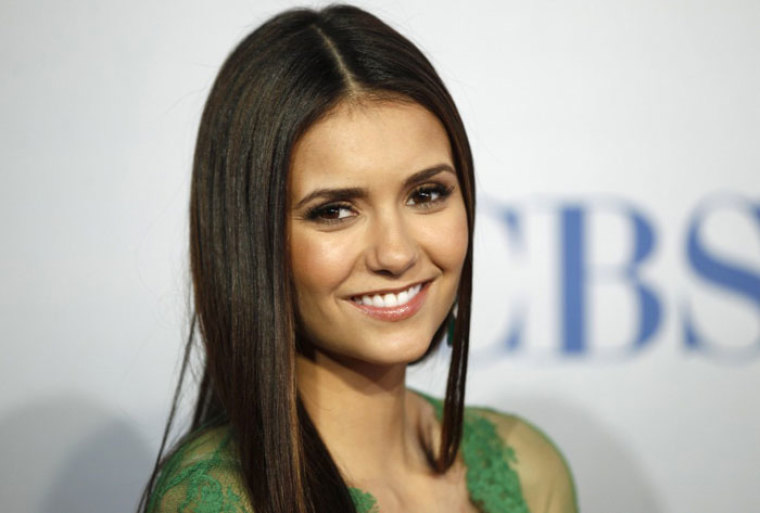 Ian Somerhalder and Nikki Reed have just gotten married last Sunday, April 26, in a gorgeous outdoor ceremony in the mountains of Santa Monica, California. In attendance were the pair's close family and friends, including Somerhalder's "The Vampire Diaries" co-stars. But one person was absent at the nuptials—the actor's TVD co-star and ex, Nina Dobrev.
According to a source from Hollywood Life, Dobrev, 26, was invited, and though she's in good terms with the 36-year old actor, ultimately, she reportedly decided not to go.
"She was invited. She actually thought about going, but in the end Nina decided it would just be too awkward," said the insider to the website.
Dobrev and Somerhalder started dating in 2010 and they broke up after three years. Incidentally, Reed also happened to be one of Dobrev's good friends and it was previously reported that the TVD actress felt bad after the "Twilight" actress started dating her ex, as doing so violated the "girl code."
The source adds that being at the wedding would not just be awkward for the actress, but painful as well.
"She truly does love Ian with all her heart, but watching him marry Nikki would have been too painful," the source explained. "She's now closed two doors in her life and just wants to move forward."
Meanwhile, another Hollywood Life source says that although Somerhalder has found his soul mate in Reed, he still cares for Dobrev and wishes her nothing but the best.
"[Ian] hopes that [Nina] finds the love of a lifetime because he has found his," said the insider. "He looks forward to seeing her do amazingly well in her life and relationships. He knows he will forever be linked to Nina, but his life is now Nikki and his focus is always on her."