OJ Simpson Tax Bill Reaches $300k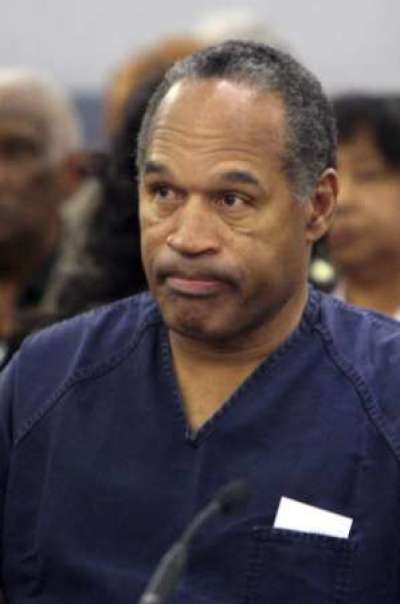 OJ Simpson may be behind bars right now, but that won't stop the IRS from coming after the former football star for over $300,000 he reportedly owes them. The total is just another huge debt that Simpson owes to the government and to the families of former wife Nicole Brown Simpson and her friend Ronald Goldman.
According to reports filed by the State of California Franchise Tax Board, Simpson owes roughly $318,566.06 in unpaid taxes from 12 years ago in addition to the $179,435.07 he owes in taxes from the years of 2007 to 2010. Simpson has been negligent and could face serious consequences should he be unable to start paying the money back.
The IRS could place a lien against any assets Simpson may own in order to collect the back taxes. According to the IRS' website, it "may levy assets such as wages, bank accounts, Social Security benefits, and retirement income. The IRS also may seize any of your property for the purpose of selling the property to satisfy a tax debt."
Even though Simpson is in jail, he still has some assets, but they were frozen in 2007 after a lawsuit from Ronald Goldman's family. Simpson received $1 million for the controversial book "If I Did It," in which he speaks about how he would have hypothetically murdered his ex-wife and Goldman.
Simpson was found innocent of the murders in the highly publicized 1995 trial, but a civil court found him responsible for the murders and ordered him to pay $33.5 million to Goldman's family. The Goldman family has insisted that Simpson still tried to keep payment for his book sales and tried to hide it from his creditors.
"He can no longer move assets around. We think that is very significant," the Goldman family's lawyer, Jonathan Polak, told Contactmusic.
If it's true that Simpson has money hidden in various accounts, the IRS will likely investigate and empty those accounts in order to get their money back. He still receives income from an NFL pension. Simpson is serving up to 33 years in prison for armed robbery after a 2010 attempt to recover sports memorabilia.
He already has one home in foreclosure, which was "no surprise at all," David J. Cook, another Goldman attorney, told the Huffington Post. "It was just a matter of time before he would lose the house."
OJ Simpson Gets Sentenced to Prison