Paul Walker's Dad Says His One Comfort in Son's Death Is Knowing That 'God Just Took Him Home'
Four years after his son's tragic death in a car accident, the father of Hollywood star Paul Walker still can't shake off his grief.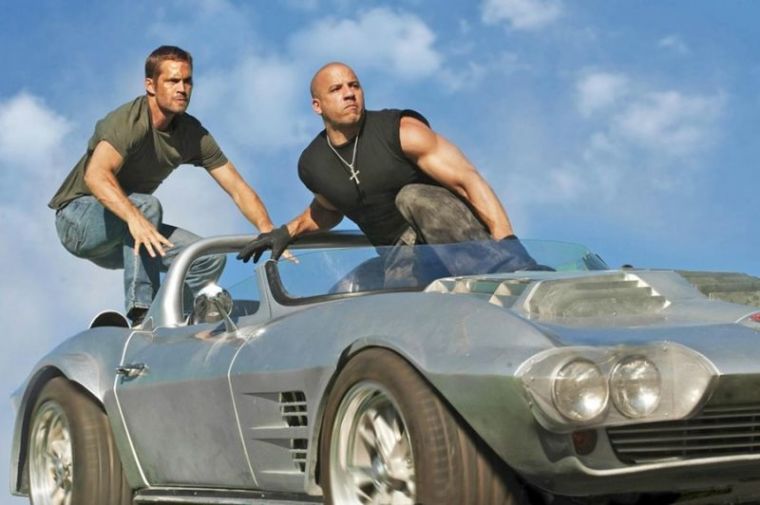 Speaking to the Daily Mail, Paul Walker Sr. said he has withdrawn from much of the world as he still can't get a handle on his son's sudden death.
"I'm pretty much a bit of a recluse, I don't go out as much anymore because Paul's death took a lot out of me," he said at his Los Angeles home.
He said what consoles him and provides him with the "biggest comfort" amid his lingering grief is the thought "that God just took him home."
Walker said he initially hesitated to watch "The Fate of the Furious," the latest film in the 'Fast and the Furious' franchise and the first to feature the original cast minus his son. But he eventually decided to watch the movie with friends and was delighted that "the cast and the directors did Paul proud."
The action movie starring Dwayne "The Rock" Johnson, Charlize Theron and Vin Diesel has raked in more than $207 million in the U.S. alone and $955 million globally as of May 7, according to Box Office Mojo.
Walker said his son's death has had a huge impact on his life, and that it changed him for the better. "I've become much more considerate, just like he was," he said.
He has been writing in a journal what his son used to say to try and keep his memory alive.
"I remember he once said, and it's one thing that I wrote down, 'I love very deeply.' And he meant that. It's memories like that, which help me get through the day," Walker said.
Another person who thinks very highly of the younger Walker is his screen "brother" and best friend, Vin Diesel.
During the MTV Movie & TV Awards Sunday night, Diesel paid tribute to the man he affectionately calls "Pablo" while accepting the Generation Award, according to ScreenRant.
Accompanied by "Furious" stars Michelle Rodriguez, Jordana Brewster and Tyrese Gibson onstage, Diesel recalled the MTV awards show 15 years ago, saying:
"In 2002, I was standing on this stage, and MTV had given Paul Walker and I an award for Best Duo. And now, 15 years later, I'm with my whole family, and you're giving us the Generation Award ... I could never stand on the stage and talk about Fast & Furious without giving love to my brother, Pablo, our brother Pablo – we hope you are proud, thank you so much."