Professor Forbids Student From Reading Bible Before Class
A Northern Arizona University (NAU) student was reprimanded by his professor for reading his Bible just before class and was told to put it away.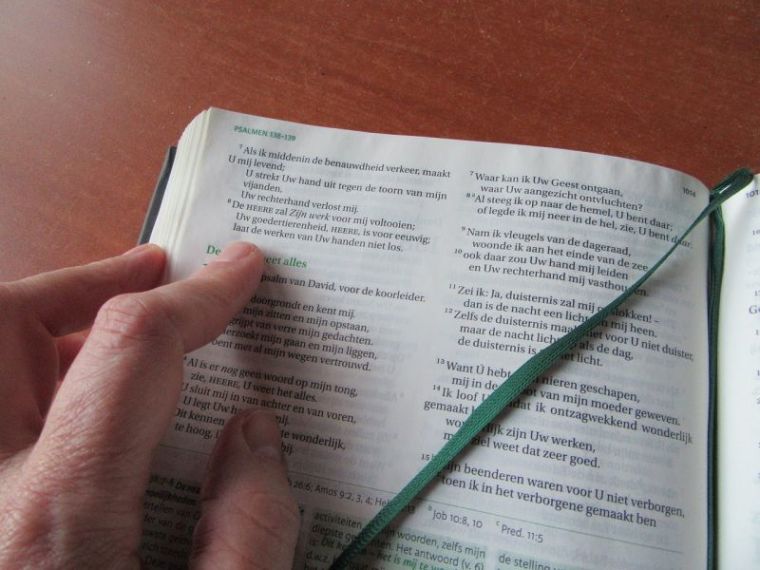 In an audio recording from Campus Reform, NAU student Mark Holden is heard talking to History Department Chairperson Derek Heng as he explains the situation in which he was called out by his professor, Dr. Heather Martel, for having his Bible out before class.
Martel did not give any reason for telling Holden to put his Bible away and instead asked the department chairperson to speak to Holden about it.
In the recording, Heng is heard telling the student that the professor did not want Holden sitting in front of her because she can see the Bible, which was laid out in front of the student while he was reading it.
The department chair also told Holden that he doesn't really "know what the dynamics [are] going on in the classroom" but that the "real key is to make sure that [you know] the class is able to go on" and the students are in the classroom.
Holden asked Heng if the reason Martel does not want him in front of her is because of his Bible.
The chairperson did not answer the question and instead asked Holden why he was holding a Bible in class.
Holden replied, "I'm just reading it before class. I mean, class isn't even started yet, I'm reading my Bible."
Heng then asked him to put it away even if his class has not yet started.
The incident was apparently not the first time Holden had a disagreement with Martel.
Previously, during a class discussion, Holden referred to news reports quoting Muslim migrants as saying that  the Quran allows rape. Martel reacted by accusing him of disrupting her class.
The professor recalled the events in an email sent to Holden, who then responded by telling his professor, "You work for me. I pay your salary."
In a separate email sent to her entire class, the professor expressed her desire to "reinstate civility" while class is ongoing.
"I want this to be clear: hate speech does not meet the definition of respectful discussion and will not be tolerated," wrote Martel in the email obtained by Fox News. "In law, hate speech, gesture or conduct, writing, or display is forbidden because it may incite violence or prejudicial action against or by a protected individual or group, or because it disparages or intimidates a protected individual or group."
Holden has since withdrawn from Martel's class and accused the teacher of curtailing free speech.