'Rune Ragnarok' Release Date, Gameplay: Teaser to Viking RPG Reveals Massive Open World
Human Head Studios finally released a teaser to its Viking RPG "Rune Ragnarok." The second game in the franchise follows nearly 18 years after the original release and this time, the game environment shows a massive open world filled with gods and beasts.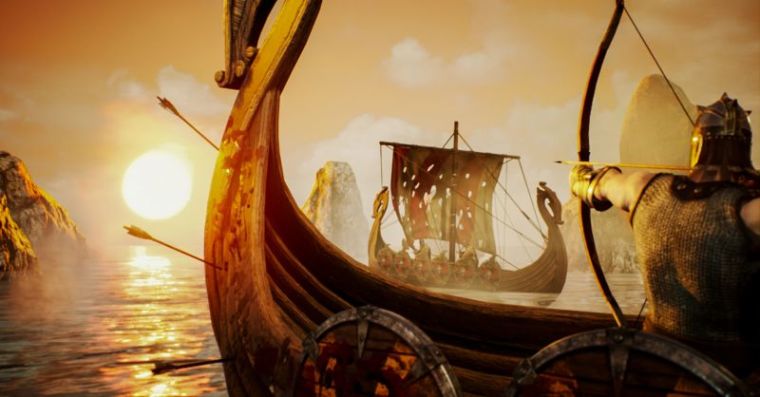 The teaser, culled from the "Rune Ragnarok" pre-Alpha build, features the voice of Lee Ernst as the lead character Loki. Ernst also lent his voice in the first game release for the PC in 2000 and ported for the PlayStation 2 a year later.
While little details have been divulged about the new video game, the studio confirms that "Rune Ragnarok" has taken inspiration from the mythology of the Norse gods. The gameplay will entail players to develop and level up special abilities, learn to tame and ride horses, sail to new territories, craft weapons and battle mythical creatures, as well as earn karma points from the gods.
The trailer to "Rune Ragnarok" provides a background to the game's narrative and gives players a peek at the gameplay. Take note, however, that these scenes come from the pre-Alpha build. There are still many improvements to do as the game's development isn't done.
Interested gamers, however, can play ahead of the rest by joining the beta testing that will be launched in late 2018. Human Head Studios opened the sign-up on their official site but not everyone will be given the access key.
"Rune Ragnarok" was first announced in August 2017 as a follow up to the action-adventure video game "Rune."
"In the spirit of the original, Rune: Ragnarok has intense and brutal combat in a world steeped in Norse mythology," Human Head Studios project director Chris Rhinehart said.
"Rune Ragnarok" is exclusively for PC release. For now, Human Head Studios doesn't have a confirmed timeline of when the game will be available in stores.