Samsung Galaxy S6 Rumors: Full Specs Revealed, Release Coming in March?
Samsung Galaxy S6 Rumors: Full Specs Revealed, Release Coming in March?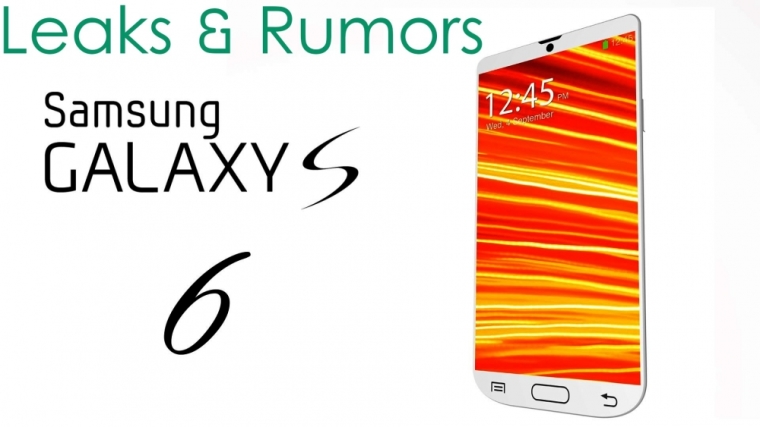 Samsung hasn't been forthcoming about information on its highly anticipated Samsung Galaxy S6, but a supposed source has shared what might be the complete and final specifications of the monster phone.
The source spoke to BGR and shared not only the full list of specs but also exclusive photos that the site is as of yet unable to publish.
The Galaxy S6 sports a 64-bit eight-core 14nm CPU that's reportedly 50 percent faster than its predecessor, with a matching metal and glass body and a 5.1-inch QHD Super AMOLED display with outdoor visibility and super dim mode for late night. It features a Gorilla Glass 4 and a Cat 6 LTE.
It will also come with a 5MP front camera with real time HDR and a rear camera of 20MP with an OIS camera sensor. It comes in choices of 32, 64 and 128 GB of storage, a 2550 mAh battery with built in wireless charging and four hours of usage on only 10 minutes of charging.
There's also a payment feature, the Samsung Pay, which works with 90 percent of existing NFC and magnetic terminals.
Suffice to say, Samsung has big plans for its Galaxy S6, though as the company has yet to confirm these, it's still safe to put this in the rumors column.
Have no fear though, as Samsung is set to unveil the phone soon. At least, if the supposed release date is true and also not a rumor.
The Galaxy S6 is said to be coming a few weeks earlier than initially expected and will be introduced at the upcoming Mobile World Congress 2015 in Barcelona, Spain fromMarch 2 to 5. Some are even pointing specifically at March 2 as the most likely launch date.
This is par for the course for the company, as they also claimed to be releasing the two previous Galaxy S models in April, though the Galaxy S4 was released a month early, while the S5 debuted more than a month earlier.
Still, gadget enthusiasts definitely wouldn't mind an earlier launch date anyway, so that everyone can finally see if the Samsung Galaxy S6 is as impressive as the rumors made it out to be.