Small Church in Kent Houses More Than 1,000 Remains of Locals
Creepy and morbid as it might seem but a small chapel in Kent, England, is home to more than 1,000 human remains, well-preserved and on display in the church's crypt.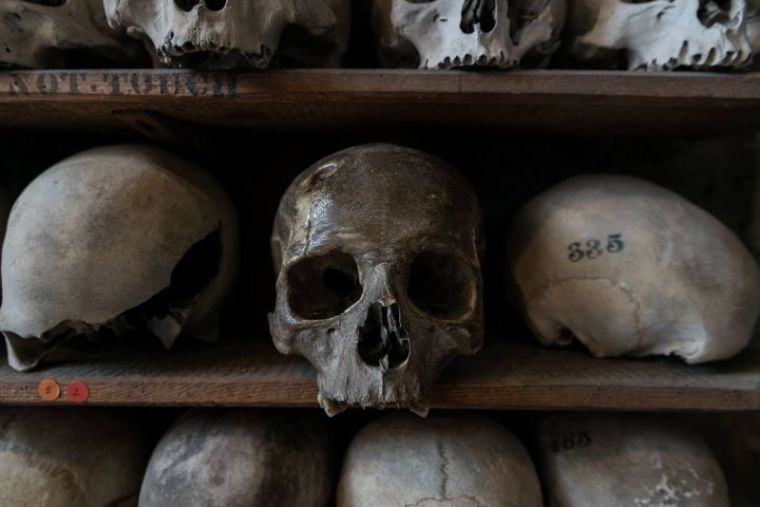 The St. Leonard's Church in Hythe, Kent has a collection of skulls and bones from an estimated 2,000 locals that are stacked together on the four arched bays of the chapel's crypt, The Daily Mail reported.
Initially, many believed the remains to be from those who fought in the Battle of Hastings, said photographer Darragh Field. However, further research revealed that they actually came from local residents who lived in the area in the 13th to 15th century.
Field visited the crypt in June last year to take photos of the stunning collection.
"It's the best collection of ancient bones and skulls in the country and one of only two ossuaries in the U.K., so I had to go and see for myself," he said.
According to the church's website, numerous theories circulated before as to the origin of the remains. While some thought they were the bones of those killed in the Battle of Hastings, others believed they came from those who died during the Black Death and were not given a proper burial.
Analysis on the remains conducted in 2009 to 2012 showed that majority of the remains were from females and around 10 percent were young adults, which led to many believing that these were the bones of those buried in the churchyard and were transferred in the crypt when the church decided to expand.
Despite the macabre setting, Field said his experience at the crypt was not "sad or oppressive," knowing the people died of natural deaths.
The remains may be viewed from Monday to Saturday with a small entrance fee, which the church use to fund further research and studies on the bones and skulls.