'Star Wars Battlefront' Coming to Sony's PlayStation VR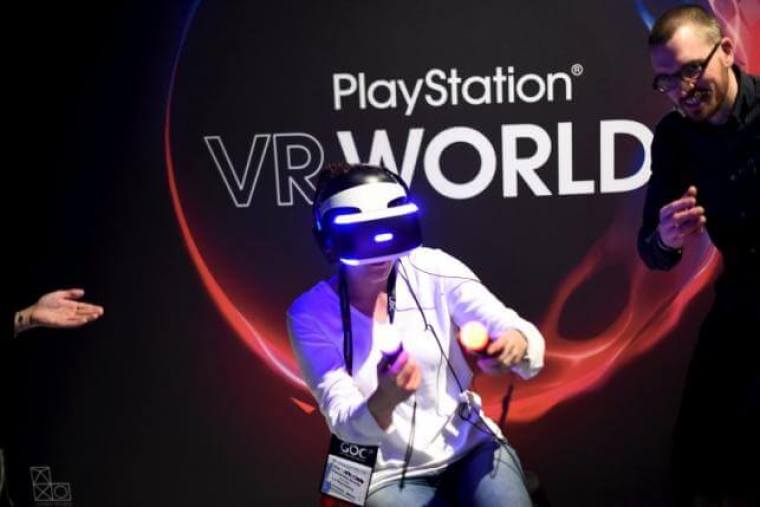 "Star Wars Battlefront" will be getting its very own virtual reality experience soon. The VR experience will be exclusive to Sony's PlayStation VR headset.
The announcement was made at the Game Developers Conference (GDC) in San Francisco this week. The "Star Wars Battlefront" VR experience will be made possible through the collaboration of franchise holder Lucasfilm and publisher Electronic Arts.
"PlayStation is partnering with EA and Lucasfilm to create something all-new for PlayStation VR," Lucasfilm shares in a post at its official site. "This will be a Star Wars Battlefront gaming experience like nothing else…coming only to PlayStation VR, where players can finally fully immerse themselves in a galaxy far, far away. There will be more news about this in the months ahead."
Sony Computer Entertainment President Andrew House revealed in a post at the PlayStation Blog that there are currently more than 230 developers working on bringing content to the PlayStation VR. House expects more than 50 games will be available upon the VR headset's launch later this year. "Star Wars Battlefront" will be one of them, according to GameSpot.
The Sony PlayStation VR's release date and other details were announced during the GDC 2016 as well. The VR headset will be available to the market in October 2016 for a suggested retail price of $399 in the United States, $549 in Canada, €399 in Europe, and £349 in the United Kingdom.
Upon launch The Playroom VR will be available for device owners to download for free. The Playroom VR will include six games that PlayStation VR owners will be able to play with friends and family.
In addition to "Star Wars Battlefront," Disney and Lucasfilm also showcased "Star Wars: Trials of Tatooine." Lucasfilm's special effects firm Industrial Light and Magic created this VR experience which will be available to owners of HTC's Vive VR headset.