'StarCraft 2: Legacy of the Void' News: Cinematic Trailer and Release Date Revealed (VIDEO)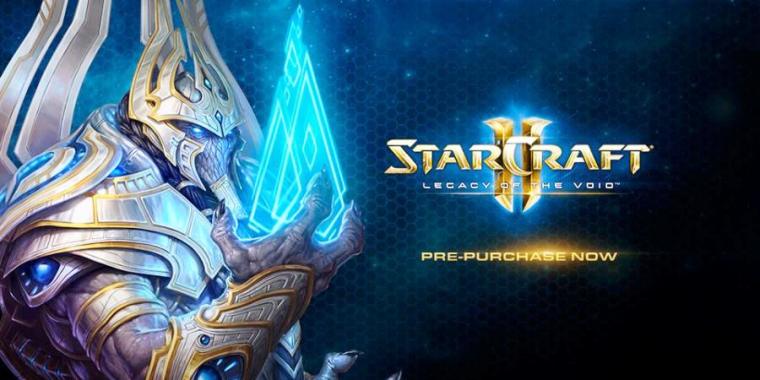 Blizzard has just released the cinematic trailer for "StarCraft II's" upcoming DLC, "Legacy of the Void," which includes the release date of its latest expansion pack.
"Legacy of the Void," Blizzard Entertainment's second DLC for its award-winning sci-fi strategy video game, "StarCraft II: Wings of Liberty," will soon be available two months from now following crucial information on the expansion pack's release was revealed in its cinematic trailer.
At the end of the trailer, the worldwide release date is revealed to be on November, when its launch is expected to go head on head with Bethesda's "Fallout 4" and Square Enix's "Rise of the Tomb Raider.
"Legacy of the Void" continues the narrative of the main game, and the first DLC, "Heart of the Swarm," this time from the Protoss' POV.
Players assume the character of Protoss leader Hierarch Artanis, who harbors an unquenchable hatred at the Zerg for invading his homeworld of Aiur. In the trailer, Artanis is seen leading his forces in the Golden Armada, a fleet of powerful warships all set to destroy the Zerg and reclaim Aiur. However, an ancient evil named Amon lurks, threatening the entire galaxy's fate. It is up to Hierarch Artanis to bring all Protoss factions together to defeat not only Amon, but also the swarm.
"Legacy of the Void" will be available via digital download, with preorders on the Standard Edition going for $39.99. Blizzard will also be releasing a Digital Deluxe Edition for $59.99 that unlocks a Protoss-themed unit skin and portraits for "StarCraft II," a Protoss card back for Blizzard card game, "Hearthstone," a Void Seeker mount for the publisher's online multiplayer battle arena, "Heroes of the Storm," and an Archon battle pet for use in "World of Warcraft."
Players may also opt to purchase a boxed set containing both the Standard and Collector's Edition, that includes a hardcover field manual, a behind-the-scenes DVD, and a CD soundtrack, which retailers will be offering for $79.99.
"Legacy of the Void" is scheduled to be launched for PC and OS X on November 10.