Steve Harvey's Wife Marjorie Shares Secret to Happy Relationships: 'God Is the Centerpiece for Love'
Christians who put God in the center of their marriages find themselves happier, more content and at peace with one another. This is the situation where comedian Steve Harvey and his wife Marjorie find themselves in.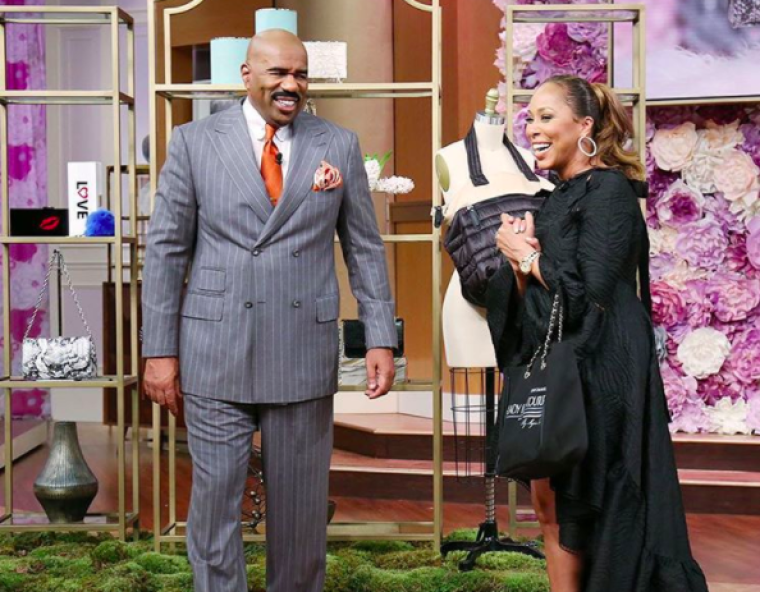 Marjorie recently talked to Essence and shared the secret to her happy union with Steve. "Both my mother and grandmother instilled a strong sense of faith in me," Marjorie said. "Steve and I have a huge blended family. Our relationship with God is the centerpiece for love in our family."
Steve and Marjorie got married in 2007, and they formed a "blended family" of seven children — two kids from Steve's first marriage, another two from his second, and Marjorie's three children from her previous marriage.
Even though it seemed impossible to get all these kids to get along, the Christian couple managed to make things work. For Marjorie, it was an extra blessing because she loves motherhood. "I am so thankful God blessed me with the gift of being a mother," she gushed. "It is truly a different kind of love like no other."
Meanwhile, Steve is currently facing some legal woes as his ex-wife Mary Shackelford is suing him for $60 million due to "soul murder," among many other charges. Court documents secured by E! News revealed that Shackelford's life has never been the same following their divorce in 2005.
She claimed that she has been suicidal since they separated, and had to resort to self-medication in order to cope with their highly publicized divorce battle. Shackelford is blaming Harvey for child endangerment, torture, conspiracy against rights, intentional infliction of emotional distress, breach of contract, and "soul murder," which was "achieved by a combination of torture, deprivation and brainwashing."
Shackelford is Steve's second wife, and they were married from 1996 to 2005. Prior to her, Steve was married to Marcia Harvey from 1980 to 1994. He got married to Marjorie in 2007, and they have been together ever since.