'Suits' Star Patrick J. Adams Defends Meghan Markle Against US Politician
'Suits' Star Patrick J. Adams Defends Meghan Markle Against US Politician
"Suits" star Patrick J. Adams jumps to the defense of Meghan Markle. US politician Paul Nehlen posted a racist tweet against his TV girlfriend and the actor slammed him for it.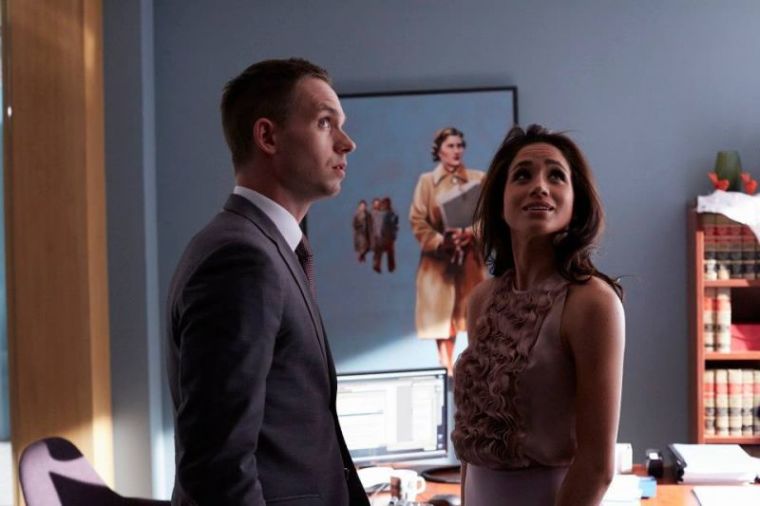 Nehlen posted a photo of Cheddar Man, which experts said was the dark-skinned ancestor of the British race. Superimposed in the image was Markle's face with her future husband Prince Harry.
The GOP member captioned the image with, "Honey, does this tie make my face look pale?" which caused a public furor for its racist undertones. Twitter promptly suspended Nehlen's account but the damage has been done.
"You're a sad and sick man with no sense of shame or class," Adams wrote in a tweet addressed to the GOP politician. "Don't go anywhere near MM - she's got more power, strength, honor and compassion in her fingernail than you'll ever know in this lifetime. Way above your weight class."
Adams and Markle worked together on the legal drama "Suits" for seven seasons. They played a couple in the series and both stars announced they would leave this year despite the show receiving a season 8 renewal from USA Network.
Fans, however, will get to watch their characters, Mike Ross and Rachel Zane, get married in the season 7 finale. The episode is slated to air at the end of April and a few weeks before Markle gets married to Prince Harry in real life.
Markle is quitting "Suits" and Hollywood altogether to become a full-fledged royal. Adams, on the other, hand, is saying goodbye to the show as his character needs to move on with his TV wife.
"I'm excited to now step across the screen and become solely a fan of a show that I know has much more in store in the years to come," Adams said. "I wish everyone involved the best and am excited to see what kind of trouble they'll get themselves in and out of from here on out."
The second half of "Suits" season 7 will be back on USA Network on Wednesday, March 28, at 9:00 p.m. EST.