Taylor Swift New Album 2017: What Fans Should Expect of the Upcoming Tracks
Taylor Swift New Album 2017: What Fans Should Expect of the Upcoming Tracks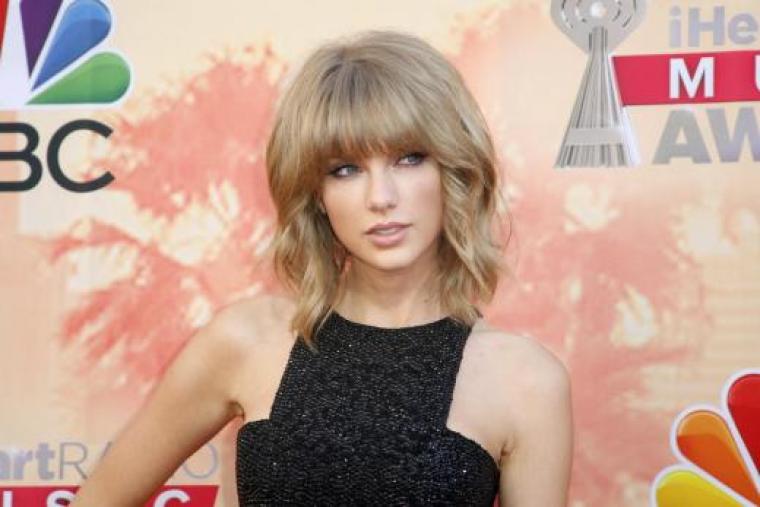 Ed Sheeran recently dropped a potential release date for Taylor Swift's new album. Fans are to rejoice since it is believed to come by the end of this year. What can fans hear from the new album?
According to U.S. Weekly, one of the things fans could see in the 2017 album is the drama between Swift and Nicki Minaj. The beef started when Minaj seemed as if she was hitting on "Bad Blood," the video where Swift rallied her friends. Minaj tweeted that women with "very slim bodies" get nominated for Video of the Year.
Swift responded, saying it wasn't like Minaj to "pit women against each other." The "Anaconda" singer denied that she was referring to Swift's song. Swift then apologized and marked the revival of her friendship with Minaj.
Another thing that fans may see in Swift's 2017 album is her shocking break-up with Calvin Harris. The DJ took to Twitter after the split, saying Swift wanted to stay anonymous in the project she worked to complete with Harris. The project was Rihhana's "This Is What You Came For."
There's also the ongoing feud with Kim Kardashian and Kanye West. It is speculated that Swift may include the love birds in one of her songs. After all, the social media tirade against each other was so epic fans couldn't get enough of it.
Finally, Swift is expected to say something about her whirlwind romance with Tom Hiddleston. The couple's shocking split was announced in September last year. Some pointed out that it was a PR stunt. However, the "Night Manager" actor said it was "real."
Meanwhile, fans are particularly interested in Sheeran's latest reveal. Speaking with BBC News, the "Thinking Out Loud" singer said he believes the "I Don't Wanna Live Forever" singer will release her 2017 album "until probably the end of this year." Swift has yet to officially announce the release of her new singles.