Teenage Girl Accused of Culture Appropriation for Her Choice of Clothing for Prom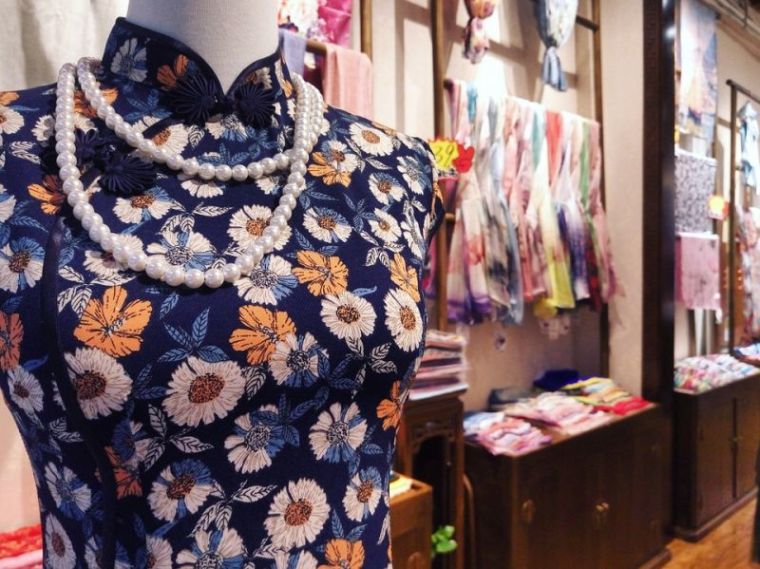 A teen girl has been accused of cultural appropriation after going to prom wearing a Chinese-inspired dress.
An 18-year-old by the name Keziah shared photos from the event on Twitter, and it did not take long for her to be criticized for her choice of clothing, which was deemed offensive and disrespectful.
Many are especially taking issue with the pose that she made with her friends in one of the photos, where they were pictured making prayer signs with their hands.
The teenager was wearing a red dress in the style of a traditional Chinese dress called the cheongsam or qipao. Many users on Twitter felt like she was appropriating the culture of the Chinese with one user saying, "My culture is not your g—amn prom dress."
The same user then went on to share the history behind the qipao, saying that it is "not only a piece of art but a symbol of activism" at a time where "Asian women were silenced."
"For it to simply be subject to American consumerism and cater to a white audience, is parallel to colonial ideology," the enraged user wrote to conclude his thread of tweets.
Many users shared the same sentiment, with one pointing out that there is a lot of history behind the dress that she would have been better off learning before she put the dress on. Another user called her out, writing "Was the theme of prom casual racism?"
There are also those who came to Keziah's defense including some Chinese people, saying that she is stunning in the dress and that people are simply overreacting and blowing it out of proportions. To them, she is not appropriating the Chinese culture but simply appreciating it.
However, some users countered that she could not possibly appreciate anything about something they believe she does not know anything about anyway, referring to the teen's tweet where she revealed that she got the "vintage" dress from a "vintage shop." One user went so far as to call her "uneducated" because of this remark.
Keziah said that she was simply showing some love for the culture. "It's just a dress," she retorted as things continued to go out of hand, a response that furthered incensed the Twitterverse.
"If you 'appreciate' and 'love' our culture, you'd know it's a traditional gown. Yet you claim, 'it's just a dress,'" one user countered. "It has cultural meaning and significance to us. What you said shows no appreciation but shows plenty of appropriation," they continued.
In an attempt to diffuse the situation and end the debate, Keziah tweeted "To everyone causing so much negativity: I mean no disrespect to the Chinese culture. I'm simply showing my appreciation to their culture. I'm not deleting my post because I've done nothing but show my love for the culture. It's a f—ing dress. And it's beautiful."
Keziah has also apologized to people who were offended and explained that she did not mean for this to happen, and is just genuinely showing appreciation for a gorgeous dress.
"I'm just appreciating other cultures and I think it is beautiful. No need to create so much hate for something that's clearly not there," she wrote with a smiley face.