Tennessee Brings Back Electric Chair for Execution Due to Shortage of Lethal Drugs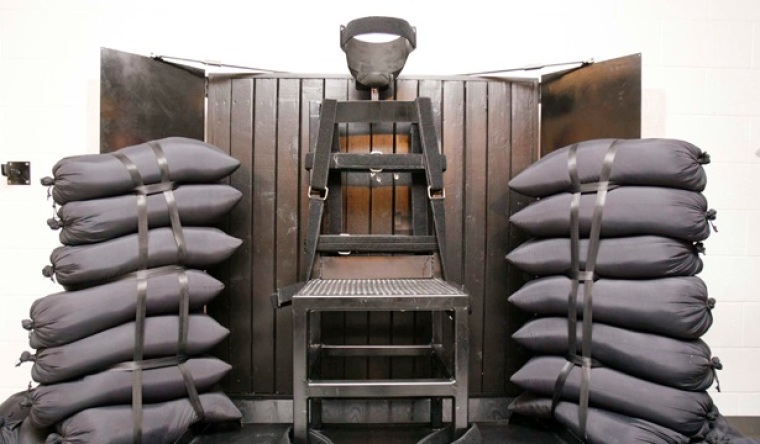 The State of Tennessee has issued a new order in an effort to continue carrying out executions despite the lack of drugs necessary for lethal injection. Governor Bill Haslam signed a bill into law on Tuesday allowing the state to use the electric chair for execution if the drugs needed are unable to be obtained.
The bill to use the chair was introduced by Senator Ken Yager, who noted a "real concern that we could find ourselves in a position that if the chemicals were unavailable to us that we would not be able to carry out the sentence."
Tennessee lawmakers passed the legislation in April, with a vote of 23-3 in the Senate and 68-13 in the House. Gov. Haslam signed the bill into law on Tuesday, but it's unknown when the chair might actually be used or given as an option to prisoners. The last time the electric chair was used for execution was in 2013, in Virginia, by inmate Robert Gleason, Jr. It is still an option for prisoners in eight states.
The state of Tennessee currently has 81 inmates on death row and could begin using the chair soon, especially given the recent botched execution in Oklahoma and the cancellation of two scheduled executions after that botched procedure. States are scrambling to find the drugs necessary for lethal injection as more and more drug combinations are proving unsuccessful or are described as "cruel and unusual" punishment.
"There are states that allow inmates to choose, but it is a very different matter for a state to impose a method like electrocution," Richard Dieter, executive director of the Death Penalty Information Center, told the Associated Press. "No other state has gone so far."
Dieter also explained that he expects plenty of legal challenges to the electric chair once prisoners are given execution dates. Tennessee is the first state to not give prisoners the option of lethal injection or electrocution but will simply carry out the execution via electrocution if drugs are unavailable at the time.